Newburn #12
Image Comics
Written by Chip Zdarsky
Art by Jacob Phillips
Colors by Jacob Phillips and Pip Martin
The Rundown: Emily's former love returns and makes things dangerous for Newburn.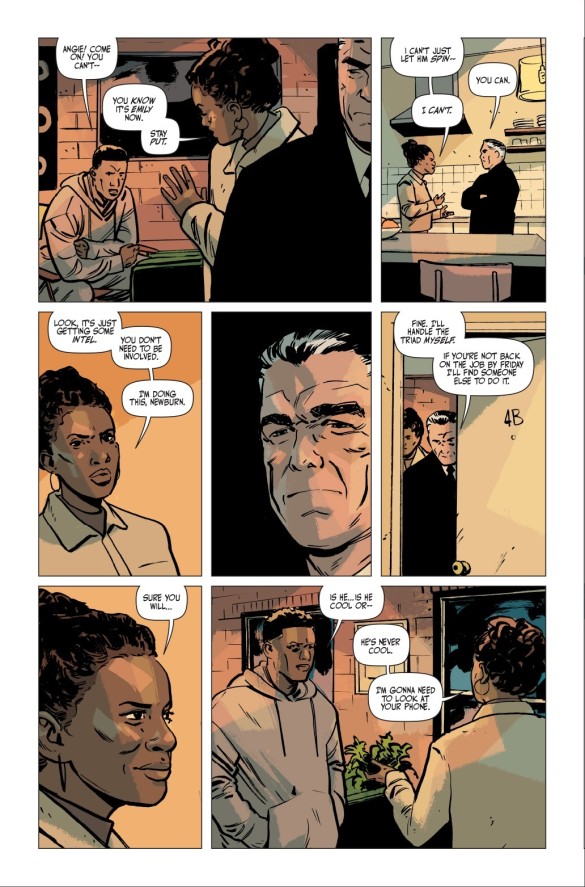 Newburn and Emily have a meeting with the Triad and as she makes her way home, Emily finds herself face to face with her old boyfriend. A boyfriend who is on the run after pulling a job that could get him killed by some powerful people.
After agreeing to help him, despite Newburn's objections, Emily discovers the truth. A truth that could upend everything Newburn has accomplished as he discovers who might have compromised him.
The Story: Another thrilling mystery from Zdarsky that crafts a dark, compelling world for these characters and delivers great twists and drama that kept me engaged from start to finish. I continue to love the dark and seedy world Zdarsky creates for these characters and the stylistic approach he takes to the story. Things are getting more intense for the characters and I look forward to seeing how dark things get.
The Art: Phillips delivers some great art in the issue. I continue to love the visual style of the series and how perfectly it captures both the dark intensity of the story and the world.