Future State Catwoman #2
DC Comics
Written by Ram V
Art by Otto Schmidt
Letters by Tom Napolitano

The Rundown: Set several years from now, Catwoman is determined to save a group of children held on a train that is controlled by the Magistrate.

Catwoman and a group of resistance members have found a way to remove a group of abducted children from a train headed to a Magistrate camp. On the same train, Talia Al Ghul is on a rescue mission of her own. The two women must battle Magistrate forces and find a way to save the abducted.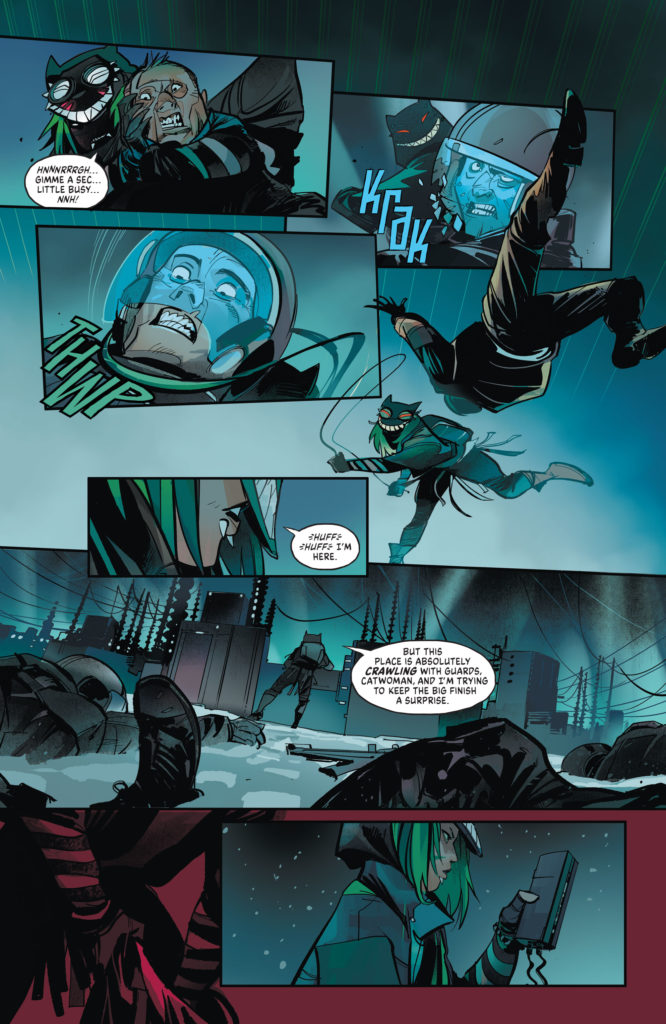 The Story:
Ram V crafts a high-octane, action packed story, that delivers. I was impressed with the easy way the two narratives merged and the quickly splintered. Though this is the last issue of the series, I was left wanting to know how the events in this tale will affect the overall history of the Resistance.

The Art:
The colors in this issue fluctuate between cool blue tones and a powerful, all encompassing, red. Otto Schmidt's use of detailed facial expressions to convey emotion add depth and intensity to the tone of the story. These elements allow for a concentrated immersion into the world of Gotham.