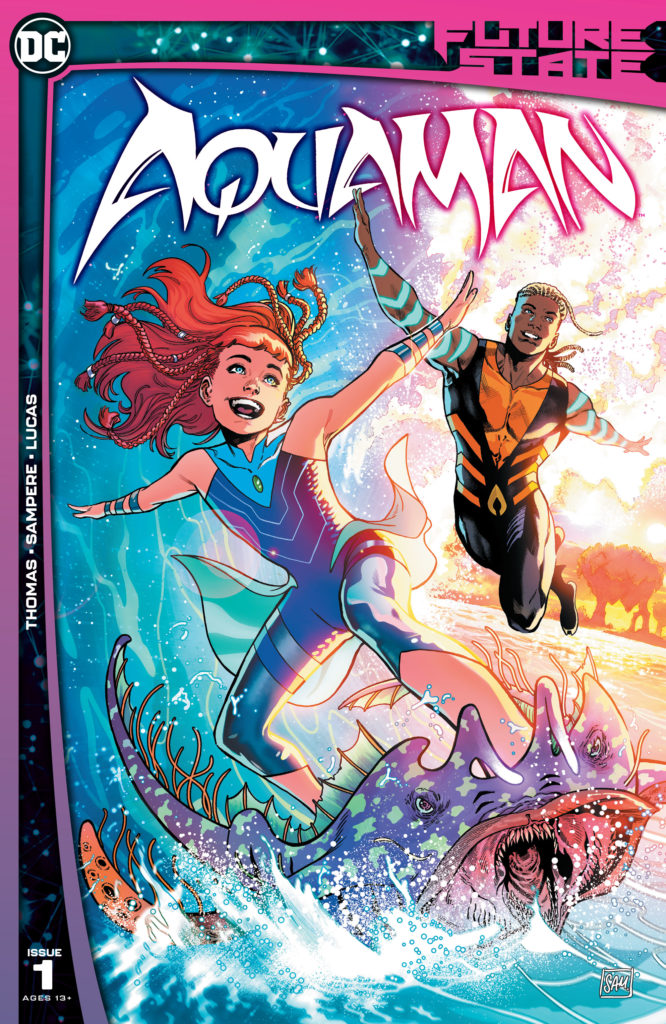 Future State Aquaman #1
DC Comics
Written by Brandon Thomas
Art by Daniel Sampere
Colors by Adriano Lucas
Letters by Clayton Cowles
The Rundown: Jackson and Andy find themselves far from home and fighting for a way to return.
Another failed escape will bring Jackson Hyde back to the aliens holding him prisoner. The Aquaman thinks about his charge alone out in an alien world and the promise he made to her parents to keep her safe. He thinks back to their encounter with Black Manta and how the encounter led to the two of them being transported to the Confluence and unable to return as they traverse an endless ocean fighting new and terrifying creatures of the deep.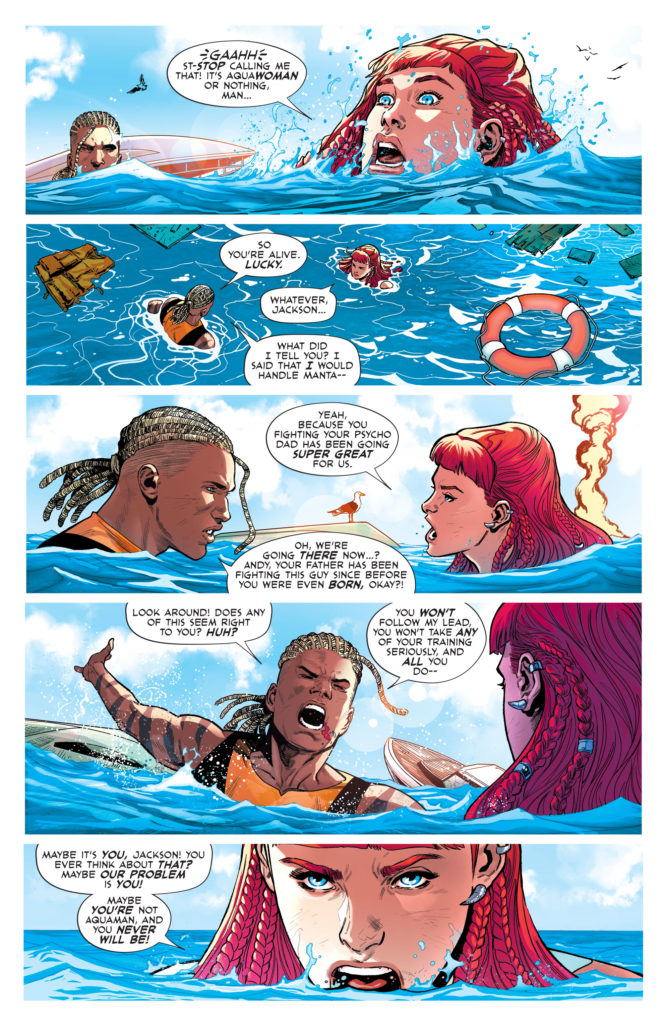 When one of their fights leads Andy to make a devastating sacrifice, Jackson finds himself alone at the mercy of creatures intent on breaking his will. What they don't know is that the Aquaman has learned something from his latest escape. Something that will give him the hope and strength he needs to break free and take on his captors in order to keep his promise.
The Story: This is a great first issue. The story is tight and filled with great character moments and development. The relationship between Andy and Jackson is interesting and their teacher/student dynamic is filled with conflict and revelation. Thomas does a great job moving this tory forward and giving the characters room to connect with the reader. I am interested in where tis story goes next.
The Art: Daniel Sampere does some great work with the art. There are some beautifully detailed panels throughout and the creatures and alien worlds are filled with new and interesting imagery.