With all of the hype and interest around Avengers: Infinity War going on many people have forgotten that Ant-Man and the Wasp is currently filming. As a reminder, Marvel has released our first look at Evangeline Lilly in costume as The Wasp.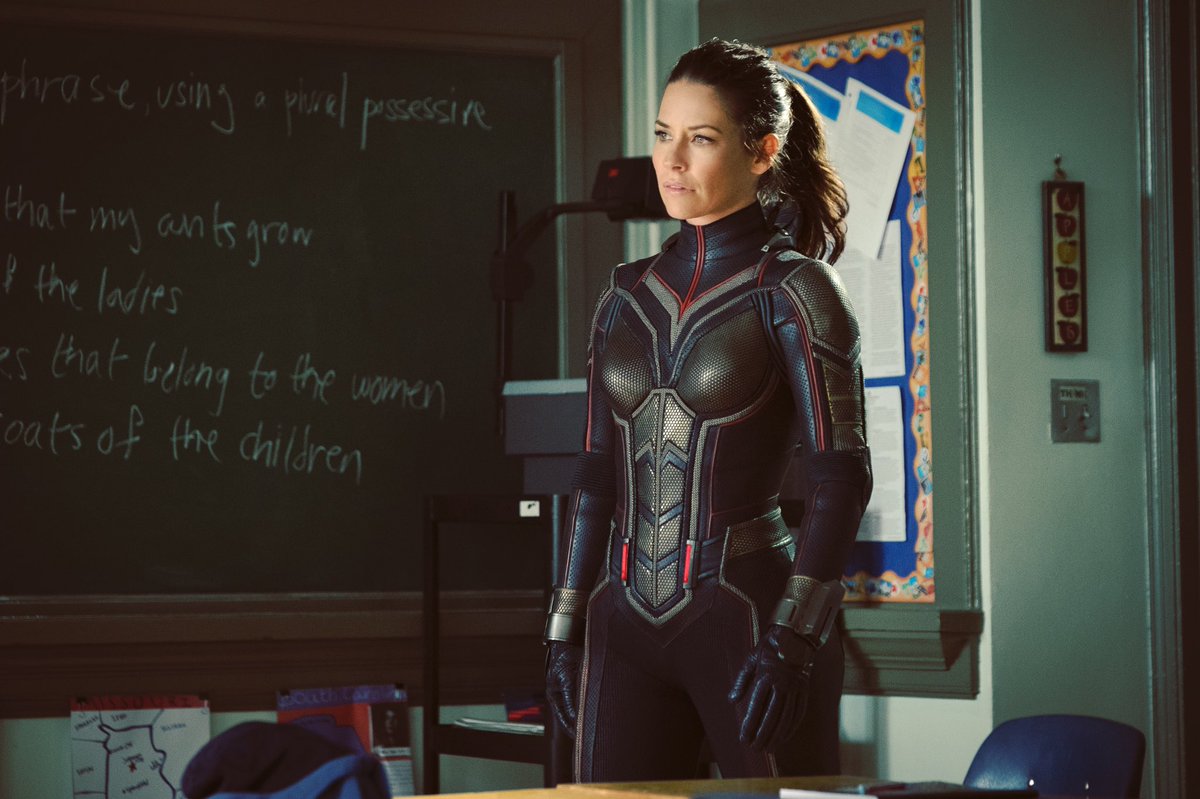 As you can see, Lilly has gone with longer hair for Hope in the film and it looks like she is standing in a classroom. Could this be the classroom of Scott Lang's daughter Cassie? Not much is known about the plot of the sequel, but the original cast is returning along with newcomers Laurence Fishburne, Walton Goggins, Randall Park, Hannah John-Kamen and Michell Pfeiffer as Janet Van Dyne.
Here is the official synopsis from Disney:
In the aftermath of 'Captain America: Civil War,' Scott Lang grapples with the consequences of his choices as both a Super Hero and a father. As he struggles to re-balance his home life with his responsibilities as Ant-Man, he's confronted by Hope van Dyne and Dr. Hank Pym with an urgent new mission. Scott must once again put on the suit and learn to fight alongside The Wasp as the team works together to uncover secrets from their past.
Ant-Man and the Wasp is scheduled to be released July 6, 2018.
Follow me on Twitter @superpoweredfan.