Fans of rhe popular science fiction series Black Mirror have been waiting for news regarding the next season of the series. It looks like they won't have to wait much longer to experience it themselves as Netflix has dropped the first teaser for the new season along with episode titles and stars.
The anthology series, created by Charlie Brooker, is a six-episode Twilight Zone-esque view of the future of humanity and its relationship to the technology we created. The series has garnered both critical acclaim and awards including the Emmy and the Peabody. The series has also attracted some big name actors to star in the episodes including Bryce Dallas Howard (Jurassic World), Jon Hamm (Mad Men), Daniel Kaluuya (Get Out) and Hayley Atwell (Agent Carter).
Here is your first look at the new season.
Netflix has released the titles and stars for the six episode series. They include;
Arkangel – starring Owen Teague (Bloodline) and Rosemarie Dewitt (La La Land). It will be directed by two-time Academy Award winner Jodie Foster.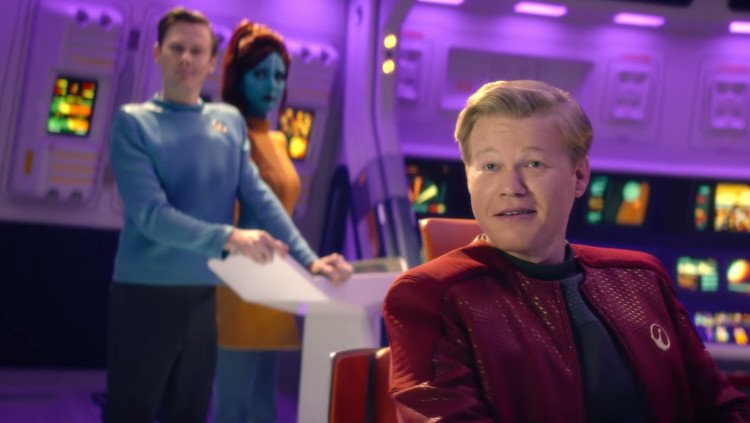 USS Callister – stars Jessi Plemons (Fargo) and Jimmi Simpson (Westworld). Directed by Toby Haynes (Sherlock)
Crocodile – starring Andrea Riseborough (Birdman) and Andrew Gower (Outlander). Directed by John Hillcoat (The Road).
Hang the DJ – stars Georgina Campbell (Broadchurch) and Joe Cole (Peaky Blinders). Directed by Tim Van Patten (Game of Thrones).
Metalhead – starring Maxine Peake (The Theory Of Everything) and Jake Davies (The Missing). Directed by David Slade (Hannibal).
Black Museum – stars Douglas Hodge (Catastrophe) and Letitia Wright (Ready Player One). Directed by Colm McCarthy (Peaky Blinders).
Black Mirror Season 4 is expected to premiere later this year on Netflix.
Follow me on Twitter @superpoweredfan.