Fantastic Four #6
Marvel Comics
Written by Dan Slott
Art by Aaron Kuder
Colors by Marte Gracia and Erick Arciniega
Letters by Joe Caramagna
Galactus has returned and this time he has set his sights on Latveria as the target of his invasion.
Before Ben and Alicia can enjoy their honeymoon, the Fantastic Four spring into action and head to the country to try and help. Unbeknownst to the heroes, Doom has a plan to stop Galactus and it will take the form of a young Latverian woman Doom has infused with the power cosmic and turned into a living weapon.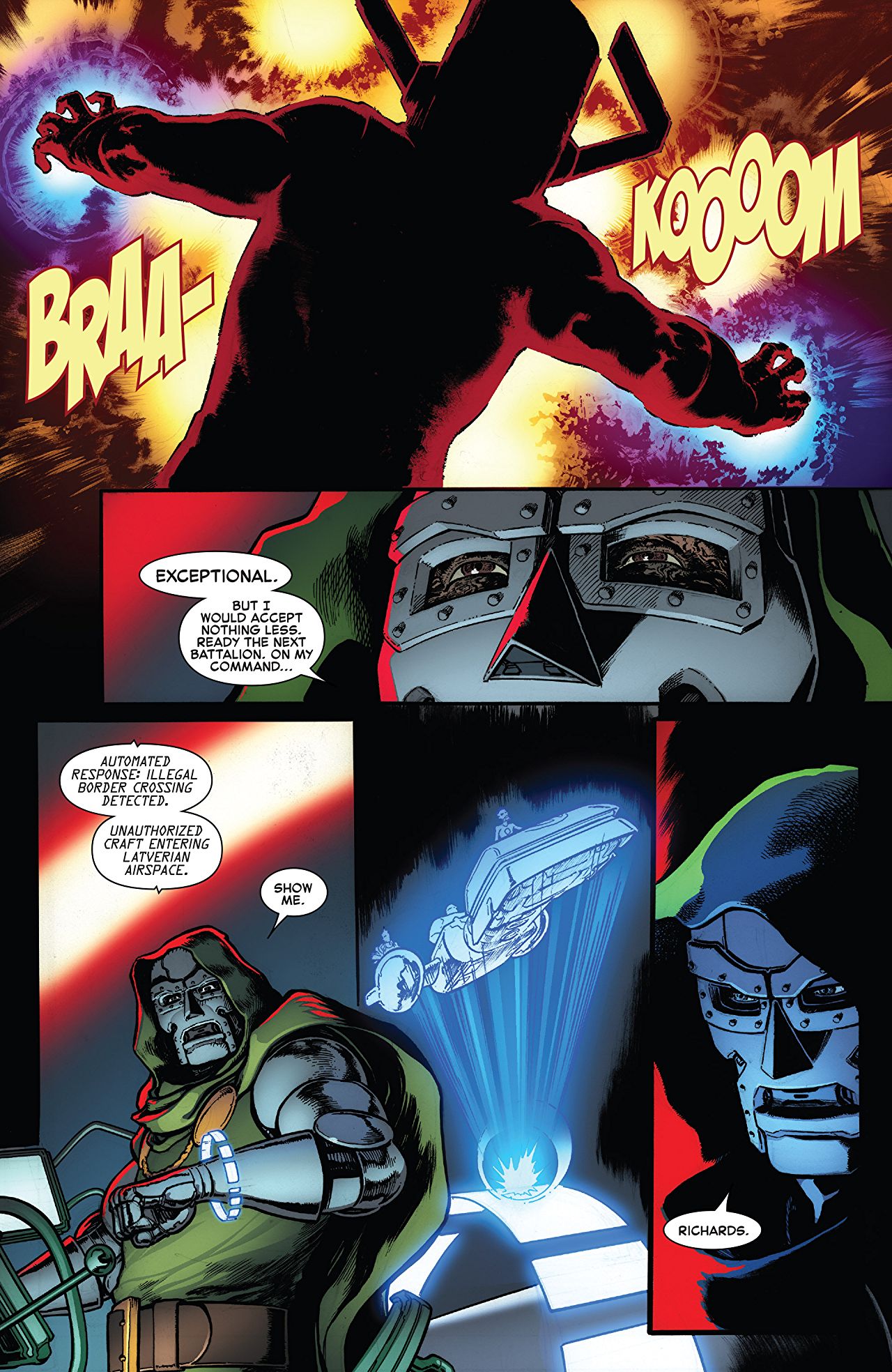 When Doom detects the Fantastic Four breaching his airspace, he sends his new herald to deal with the intruders. As he continues his fight with Galactus, there is the distinct sense that everything that is happening is part of a bigger plan of Doom's. One that the Fantastic Four and Galactus have all begun to play their parts in.
This is a fun issue. It definitely has the classic feel of the Fantastic Four with the team going up against both Doom and Galactus. Slott does a great job of showcasing the family dynamic of the character interactions through the dialogue and I liked Doom's interpretation. The pace of the issue was good as well and there didn't seem to be anything that was unnecessary in the issue. Everything worked to create a good issue that ended on an interesting and entertaining cliffhanger.
Aaron Kuder's art is good in this issue. The battle between Doom and Galactus was really well done and the art was exciting.