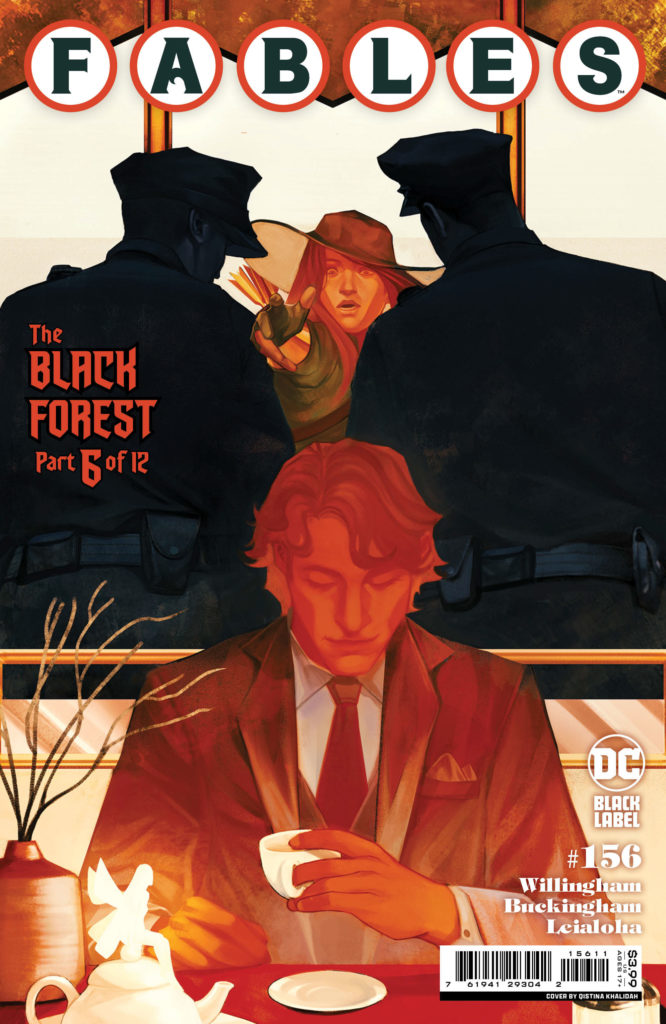 Fables #156
DC Comics
Written by Bill Willigham
Art by Mark Buckingham
Inks by Steve Leiahola
Colors by Lee Lougheridge
Letters by Todd Klein
The Rundown: The cubs continue their adventure and Jack confronts Peter in the city.
Peter continues to enjoy his time in the mundane world as well as Tinkerbell implores him to let her go. After shooting down her position, he finds himself surprised by the arrival of Jack who is ready to take him out. The encounter will come to a violent conclusion that will see Peter flex his power while Jack finds herself arrested.
Back in the woods, the kids continue to find ways to complete their individual adventures. Some with more violent conclusions than others. After returning to the location of their camp, Snow and Bigby worry about the one child that hasn't returned.
The Story: An entertaining story that does a good job of explaining one of the more interesting character dynamics in the series. The story takes some interesting turns with the characters as well and I enjoyed all of the stories with the children. I wish there was more development of the Jack character because that dynamic would be compelling as a great fish out of water story. It will be interesting to see what happens in the next issue.
The Art: Buckingham delivers some beautiful art in the issue. I continue to be impressed visually with the world being created as well as the wonderful framing of each page.