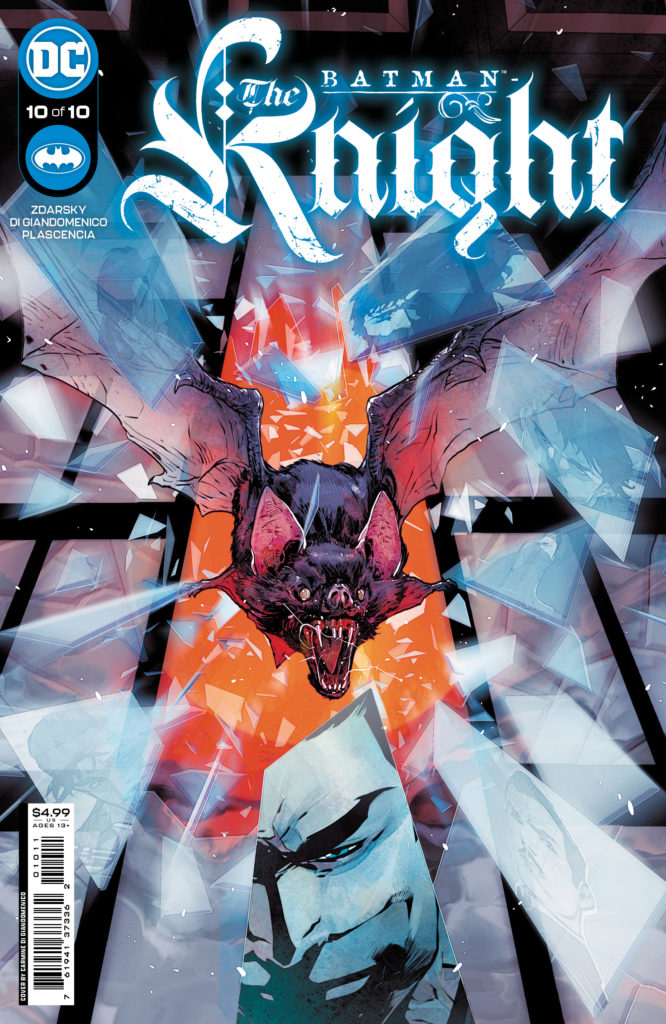 Batman the Knight #10
DC Comics
Written by Chip Zdarsky
Art by Carmine Di Giandomenico
Colors by Ivan Plascencia
Letters by Pat Brosseau
The Rundown: Bruce passes his final test, but is he ready to serve his latest mentor?
It's the final showdown between Bruce and Anton for the honor of serving at the side of Ras Al Ghul. After defeating his traveling companion, Bruce assumes the role and is brought into the confidence of the Demon's Head. A confidence that will show Bruce the extent of Ras' plan for the world.
As Anton leaves the area, he contemplates what it means to actually lose. At the same time, Bruce learns more from Ras before teaching his new mentor a destructive lesson. One that will complete his journey to his new destiny.
The Story: Zdarsky brings this series to a beautifully engaging and action packed conclusion that affirms the journey of the character in a way that long time readers will enjoy and new readers can appreciate. I love how the story ties in all the lessons Bruce learned along the way and how he utilizes them in his final confrontation with Ras Al Ghul. A fun, entertaining and engaging story throughout.
The Art: Di Giandomenico delivers some beautifully detailed art throughout the issue. There are some wonderful pages that showcase the scope of the world of this story and the action is visually thrilling.