Fables #153
DC Comics
Written by Bill Willingham
Art by Mark Buckingham
Inks by Steve Leialoha
Colors by Lee Lougheridge
Letters by Todd Klein
The Rundown: The cubs set out on their own adventures and find their new world has dangers they never imagined.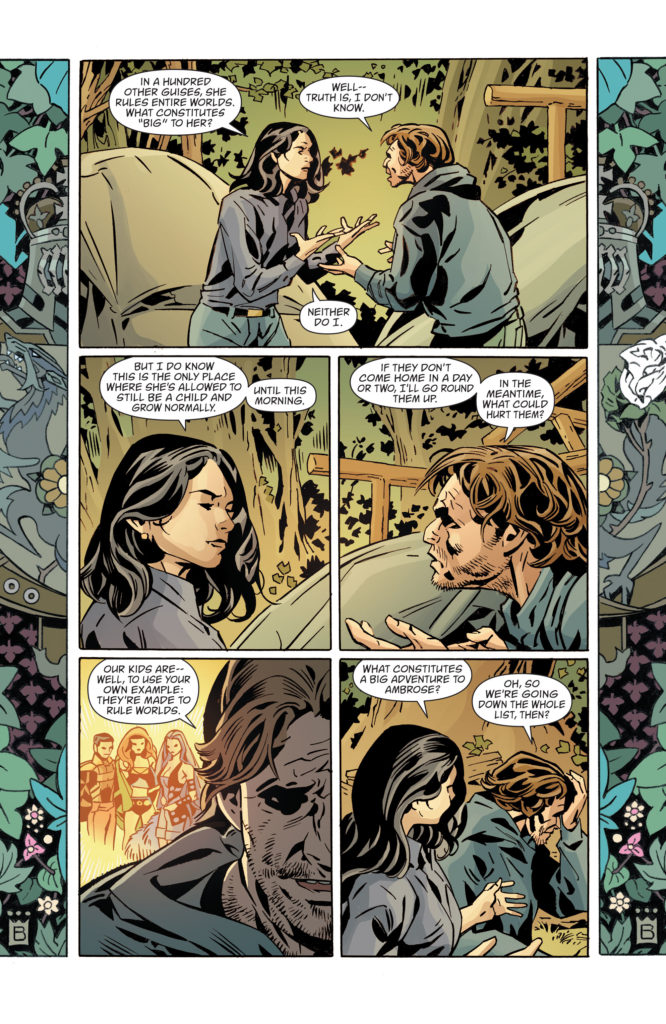 Snow has a bone to pick with Bigby after he sends the children away to find adventure in the new world they are making a home in. She wants him to understand how she feels about the danger he is putting the children in as they race off to prove themselves to their powerful father. At the same time, the cubs go their separate ways and find strange new things in a strange new world.
At the same time, the new Jack of the Green continues her lessons with the previous one and is challenged with an adventure of her own after learning the rules of her role. Ambrose Wolf finds himself meeting a strange creature that shares his love of books. A love that will bring the two to the creature's home and reveal a danger Ambrose did not expect.
The Story: Willingham delivers an entertaining and intriguing story in this issue. I like the fact that the story sticks mainly with Snow and Bigby while also touching on the repercussions of the magical world's existence being exposed. I like the characters a lot and how different they are in personality as they explore and the slow build up throughout the story keeps my attention and peaks my curiosity about what's to come.
The Art: Buckingham delivers some beautiful art in this issue. I love the visual style of the issue and the backgrounds continue to capture my attention.