Eve #3
Boom! Studios
Written by Victor LaValle
Art by Jo Mi-Gyeong
Colors by Brittany Peer
Letters by Andworld Design

The Rundown: Eve meets new acquaintances while Wexler tries to reconnect with her.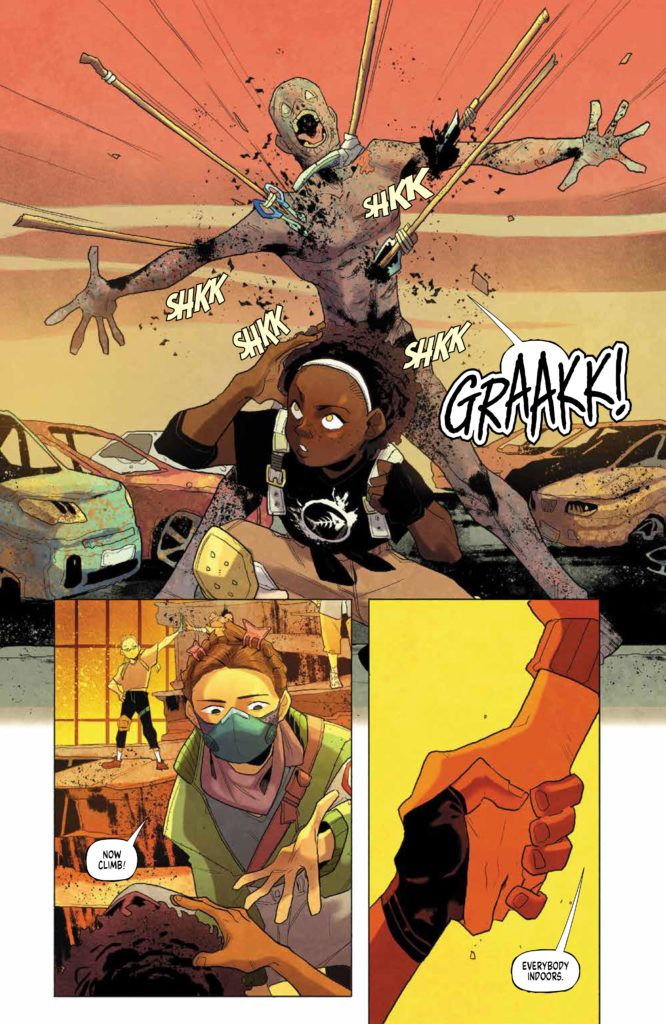 Eve encounters a team of children that deliver some surprising information. Later, the oldest member of the group escorts her to a transit location and discloses a terrible secret. Then, Eve travels to Chicago where she is met by unexpected happenings. Elsewhere, Wexler converses with Eve's father before formulating a new plan.

The Story: In this installment, Victor LaValle re-contextualizes the story's plot by asking a simple, yet thought-provoking question. It forces the reader to examine the world, and judge it scientifically. It even challenges the validity of the narrative's overall objective. Then, when one is faced with a terrible truth, LaValle injects a measure of hope that is as profound as it is promising. Suddenly, the question becomes: "Can the present be saved by looking toward the future?"

The story-telling in this chapter is magnificent. The twists and turns are well crafted. And there is an honesty to the characters that is heartbreaking in its relatability. I am in love with this series. And I eagerly await the next edition.

The Art: Mi-Gyeong uses a youthful and detailed illustration style. This is highlighted by a changing color palette designed by Brittany Peer. The artwork is very transportive and perfectly matches the different moods and tones of the story.