DREAD, L.A.-based distribution company Epic Pictures specialty horror label, announced the acquisition of WOMAN OF THE PHOTOGRAPHS, the multi-award-winning feature debut from Takeshi Kushida, for North America and released the theatrical trailer. The film will be released in select theaters on Friday, February 3rd, and arrive on VOD Tuesday, February 7th.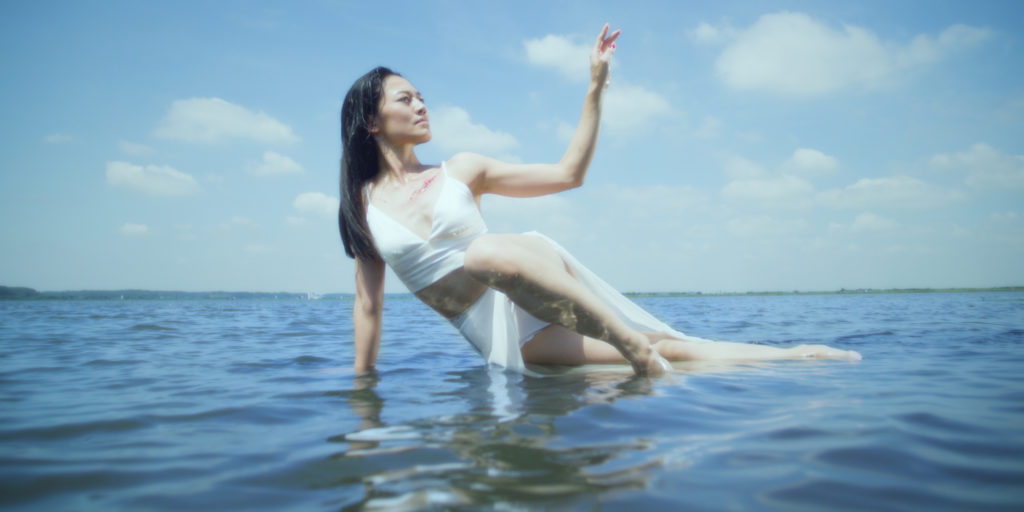 WOMAN OF THE PHOTOGRAPHS world premiered at the 2020 Osaka Asian Film Festival in Japan and had its North American premiere at the celebrated Fantasia International Film Festival in Montreal, Quebec, where programmers hailed it as "one of the more confident and promising discoveries of the year." The critically acclaimed feature went on to screen at over 30 festivals around the globe and pick up more than 30 accolades.
"Takeshi Kushida is a visionary writer and director and we are thrilled to be working on the North American release of Woman of the Photographs," said Epic Pictures and DREAD CEO and owner Patrick Ewald on the acquisition. "All of us at Dread are incredibly excited for audiences to experience the beauty and horror of this award-winning film."
Written and directed by Takeshi Kushida, the film follows Kai, a solitary and skilled digital photographer who begins a twisted romance with a model suffering from body dysmorphia and obsessed with appearing perfect in her photos. A thrilling mix of contorted romance, drama, and horror, WOMAN OF THE PHOTOGRAPHS stars celebrated stage actor Hideki Nagai, dancer and actress Itsuki Otaki, Toki Koinuma, and Toshiaki Inomata, best known for his role in Ryusuke Hamaguchi's Oscar-winning DRIVE MY CAR. Shin Nishimura and Yôsuke Satô produced.
"It is a great honor for me that Woman of the Photographs will be released in North America from Epic Pictures and Dread," said Takeshi Kushida. "The film depicts the evolution of modern photography through the eyes of a lonely man who runs a small photo studio in Japan. Today, we live in a world where even memories can be falsified by editing photos. For those of us who live in such an era, I made this film to find out what real happiness is. It could be seen as a romance, comedy, or horror. So I hope you enjoy it from your unique point of view."