The first trailer for the upcoming adaptation of Stephen King's 'Doctor Sleep' was released last week and fans of the writer and story are excited to see what director Mike Flanagan does with the recent sequel to King's bestseller 'The Shining'.
While Flanagan offered some impressive visuals in the trailer along with moments pulled directly from the page, this long-time Stephen King fan was a little confused about why they chose to call back to Stanley Kubrick's 1980 adaptation of King's The Shining.
Producer Trevor Macy explained, "It is an adaptation of the novel Doctor Sleep, which is Stephen King's sequel to his novel, The Shining. But this also exists very much in the same cinematic universe that Kubrick established in his adaptation of The Shining."
Setting the film in the same universe as Kubrick's film given King's history of animosity towards Kubrick's adaptation had me slightly confused. King has always been vocal about his distaste for the Kubrick film even as recently as his 2006 interview with The Paris Review where he stated in regards to Jack Nicholson's performance as Jack Torrance; "Kubrick didn't seem to have any idea that Jack Nicholson was playing the same motorcycle psycho that he played in all those biker films he did […]. The guy is crazy. So where is the tragedy if the guy shows up for his job interview and he's already bonkers? No, I hated what Kubrick did with that."
To clear up the confusion, Doctor Sleep director Mike Flanagan did an interview with Entertainment Weekly where he explained his reasoning for connecting Kubrick's film and King's sequel.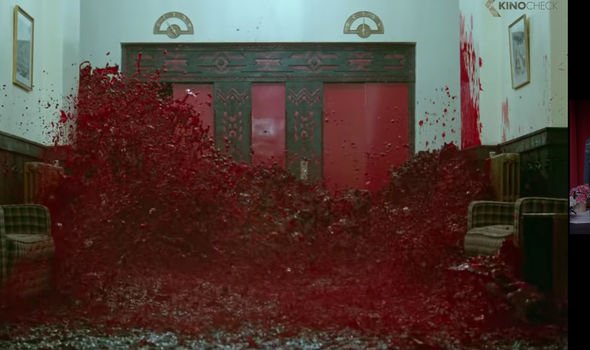 "Stephen King's opinions about the Kubrick adaptation are famous, and complicated, and complicated to the point where, if you've read [Doctor Sleep], you know that he actively and intentionally ignored everything that Kubrick had changed about his novel, and kind of defiantly said, 'Nope, this completely exists outside the Kubrick universe.' We really needed to try to bring those worlds back together again. he told Entertainment Weekly.
Flanagan apparently went to King to explain his reasoning and appears to have been successful saying; "we came out of the conversation with not only his blessing to do what we ended up doing, but his encouragement."
As a fan of the original novel and its sequel, I retain the same opinion of Kubrick's film that King has, but it will be interesting to see how both films are connected visually.
Let me know what you think in the comments below.