Based on Disney Hyperion's best-selling book series by award-winning author Rick Riordan, "Percy Jackson and the Olympians" tells the fantastical story of a 12-year-old modern demigod, Percy Jackson, who's just coming to terms with his newfound divine powers when the sky god Zeus accuses him of stealing his master lightning bolt. With help from his friends Grover and Annabeth, Percy must embark on an adventure of a lifetime to find it and restore order to Olympus.
The series stars Walker Scobell ("Percy Jackson"), Leah Sava Jeffries ("Annabeth Chase"), and Aryan Simhadri ("Grover Underwood.) Renowned "Percy Jackson" creator Rick Riordan worked closely with the creative team and showrunners Jon Steinberg and Dan Shotz to bring his books to life and deliver a series that stays true to his vision for these heroic characters that millions of book fans know and love. The first two episodes are written by Riordan and Steinberg and directed by James Bobin.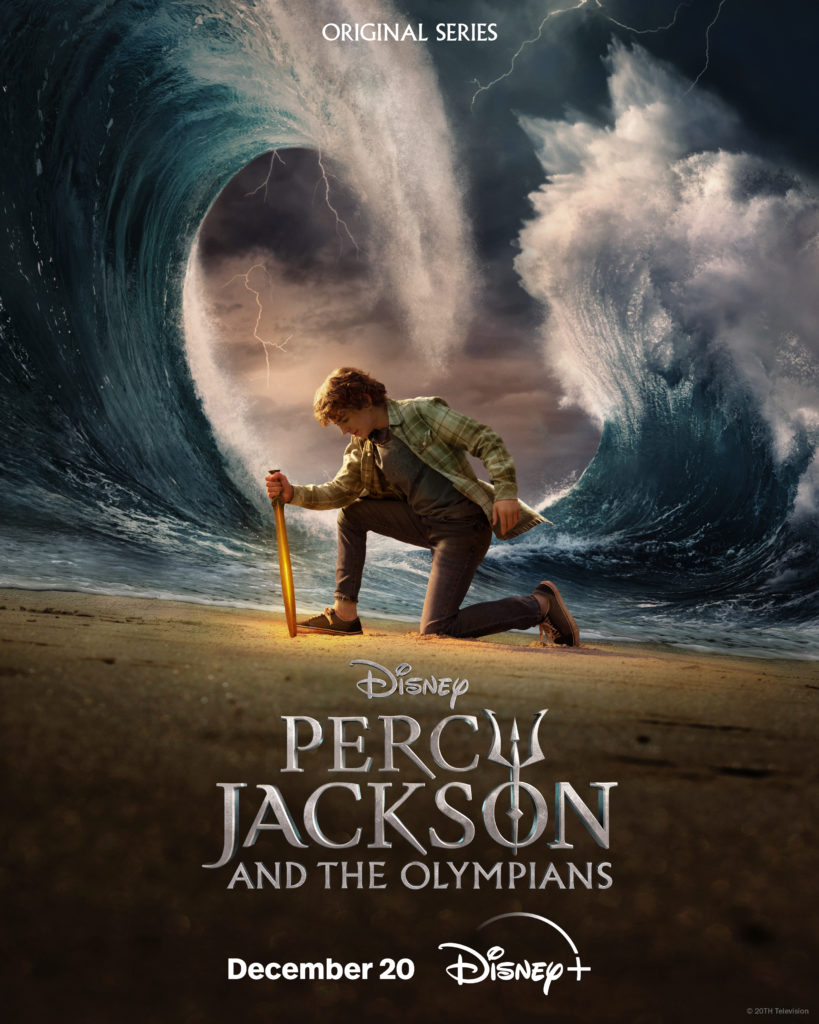 Steinberg and Shotz serve as executive producers alongside Rick Riordan, Rebecca Riordan, The Gotham Group's Ellen Goldsmith-Vein, Bert Salke, The Gotham Group's Jeremy Bell and D.J. Goldberg, James Bobin, Jim Rowe, Monica Owusu-Breen, Anders Engström and Jet Wilkinson.
The Disney+ Original series from Disney Branded Television and 20th Television will premiere with two-episodes on December 20 on Disney+.