Detective Comics #1063
DC Comics
Written by Ram V
Art by Rafael Albuquerque
Colors by Dave Stewart
Letters by Ariana Maher
The Rundown: Bruce pays a visit to an old foe as a new evil makes its way towards Gotham.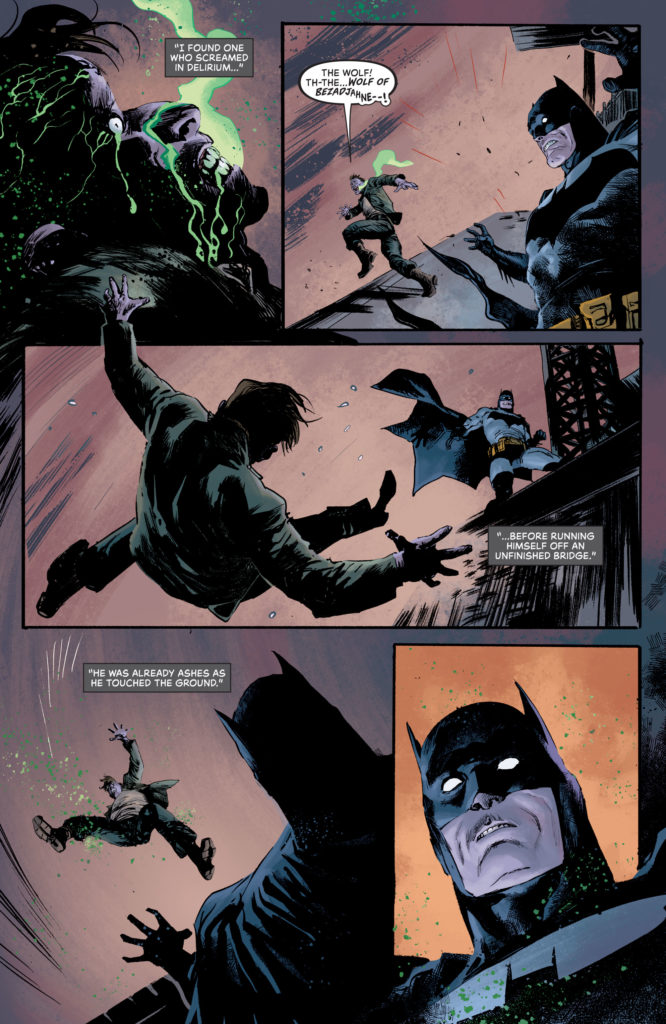 There are some serious changes happening in the city and Batman is worried about being able to keep up with them. He decides to pay a visit to Harvey Dent and pick his brain about what he knows. After paying a visit to Blackgate, he receives a message from a dark presence from his recent past. A dark presence that could change everything about his mission.
At the same time, Arzen learns more about the history of the Arkham family and their role in the creation of Gotham. He also learns about why he is being sent to the city before he shows why he is a dangerous new element coming to the city. Even more dangerous is an attack on Harvey Dent that could derail his progress of healing.
The Story: Ram V delivers a dark, thrilling and engaging mystery in this issue that continues to expand into unknown territory for the character. I really enjoy the direction of the story and how Ram V is changing the world of both Batman and Gotham. I also really enjoyed the way Harvey Dent is being used in this storyline and I cannot wait to see where it goes next.
The Art: Albuquerque delivers some beautifully detailed and dark art that is visually engaging and filled with rich, emotional panels that took my breath away.