Batman: Fortress #4
DC Comics
Written by Gary Whitta
Art by Darick Robertson
Colors by Diego Rodriguez
Letters by Simon Bowland
The Rundown: Batman's alliance with Luthor brings them to the location of the Fortress of Solitude and more trouble for the Earth.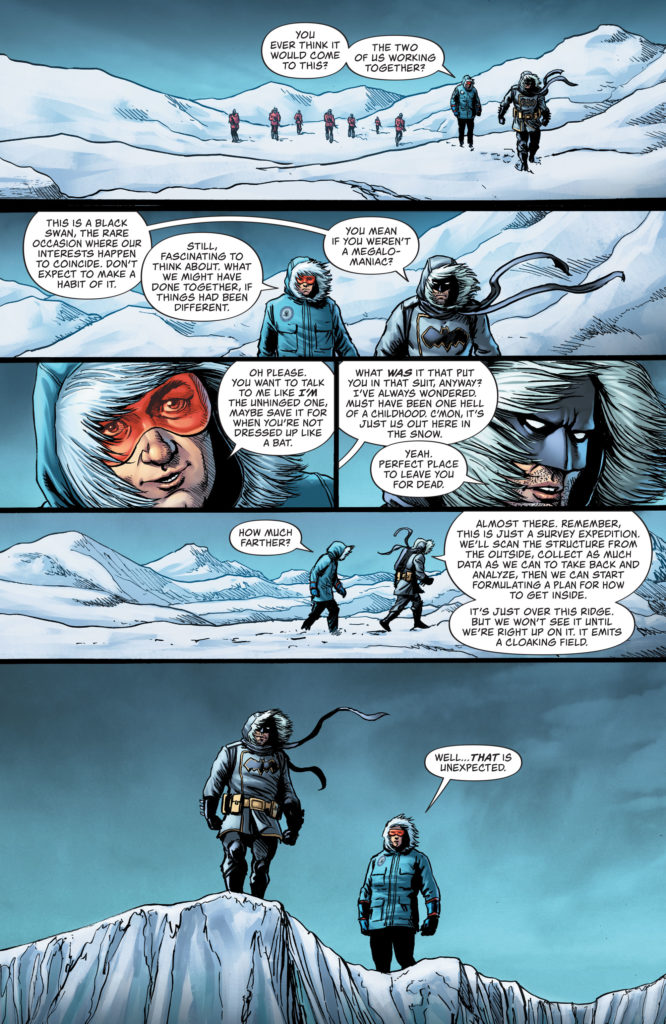 Batman travels to the Arctic Circle to wait for President Luthor to arrive. After some tense pleasantries, the two make their way to the location of the Fortress and find it not only missing, but seemingly ripped from the ground. When the aliens hunting Superman arrive, things get tenser and Batman is forced to escape from an impending attack.
With things getting worse, Batman gets a visit from an old friend who takes him to see another one who just might know the location of the Fortress of Solitude so Batman can find a way to repel the alien invasion.
The Story: Whitta ramps up the action and intrigue in a story that has some great mystery at the center of it. I enjoyed how the Batman/Luthor dynamic played out and was impressed with the surprise additions to Batman's team. I am thoroughly invested in the mystery of this series and this issue has some great reveals that make me want to see more.
The Art: Robertson crafts some beautifully detailed panels and I loved the look of the Circle. Bruce Wayne is given some expressive emotions in the art and I love the scale of the visuals.