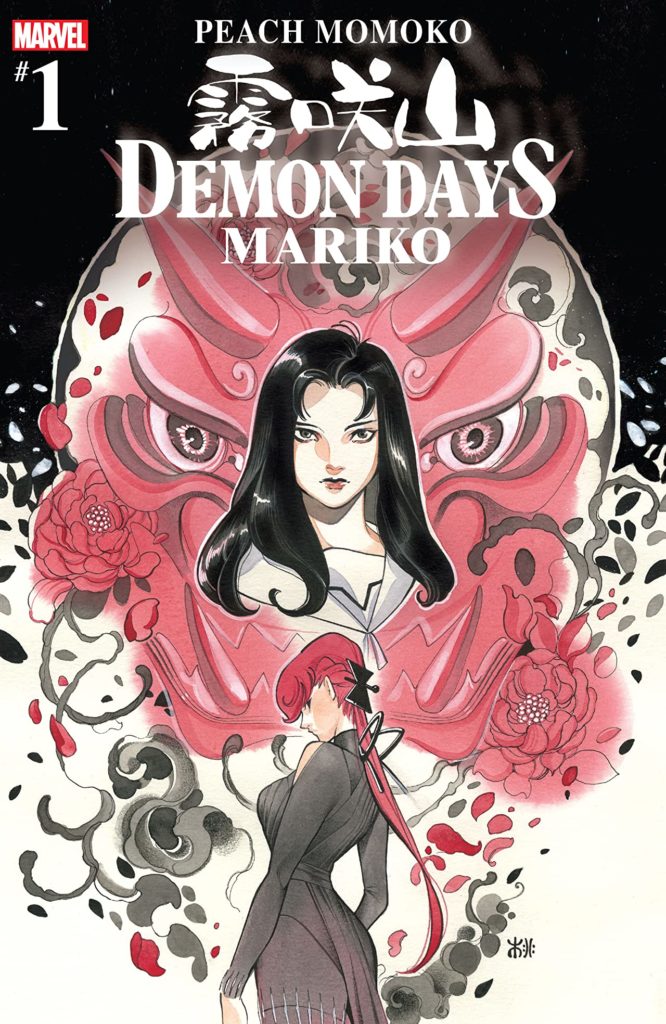 Demon Days Mariko #1
Marvel Comics
Written by Peach Momoko
Art by Peach Momoko
Adapted by Zack Davisson
Letters by Ariana Maher
The Rundown: Mariko finds herself being influenced by a dark spirit.
You Mariko has been warned to stay away from Kirisaki Mountain and the Oni that lives there. As she gets older, she finds that the influence of that place continues to follow her. After having a dark encounter with a boy at school, her return home and subsequent connection to the dark demon speaking to her in her dreams cause her to ask her grandmother what is happening to her. A woman who works in the house is dismissed as the grandmother prepares to tell Mariko what is happening, but there is something strange about the woman.
Grandmother finally decides to reveal the truth. A truth that will shake Mariko to the core as she discovers who she truly is. She will also discover that the woman who has been taking care of her is not who she seems as well and that she is the servant of a powerful entity who wants Mariko for sinister purposes.
The Story: Momoko crafts a brilliant, stylish and beautiful story in this issue. There is a real depth of character throughout and the reader becomes connected to Mariko's compelling and complicated past. The story does a great job of building the character and being subtle with its plotting.
The Art: Momoko shines with beautifully detailed art throughout the issue. The small touches throughout the panels transport the reader visually and brilliantly complements the tone of the story.