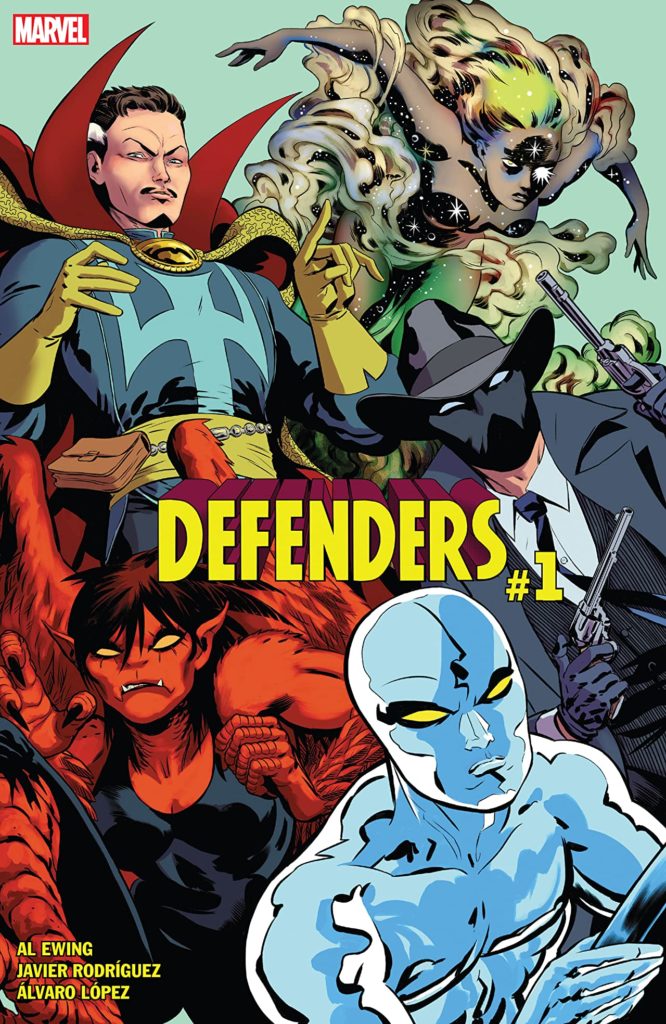 Defenders #1
Marvel Comics
Written by Al Ewing
Art by Javier Rodriguez
Inks by Alvaro Lopez
Letters by Joe Caramagna
The Rundown: A threat to time itself will force the creation of a new team to stop it.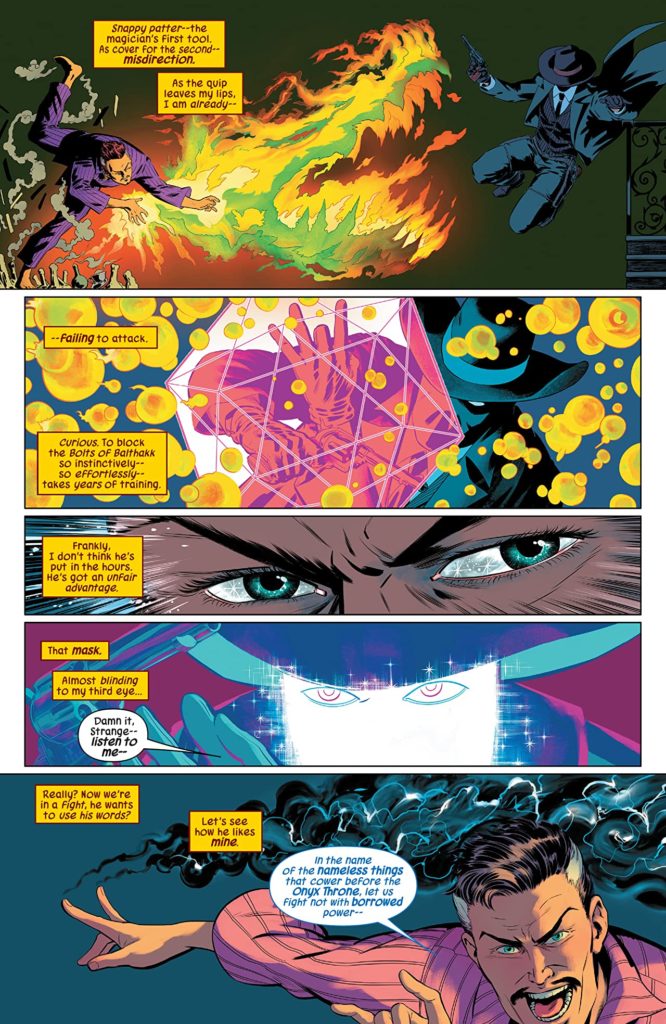 Doctor Strange consults the cards as he spends a quiet evening at home. When a strange visitor breaches the Sanctum Sactorum, Strange goes into action and determines that the intruder is the latest Masked Raider and listens to the man's story of how he came to need Strange's help.
After determining the scale of the threat and how it can upend time and existence, Strange uses the cards to assemble a new team of Defenders including Silver Surfer and Red Harpy. After calling on the final member of their team, the power the being uses causes the entire group to find themselves on another world in the middle of a disaster.
The Story: Ewing crafts and entertaining and infinitely intriguing first issue. The team is diverse and different enough to get my attention. The dialogue is great and the atmosphere of the story looks like it's going to be intense, crazy and exciting. I love the magic and mysticism throughout and it looks like the story will have some huge and unexpected stakes.
The Art: Javier Rodriguez delivers some fantastic art throughout the issue. There are so many fantastic visual elements throughout the issue and the look is perfect for this type of story. A visually fun ride all around.