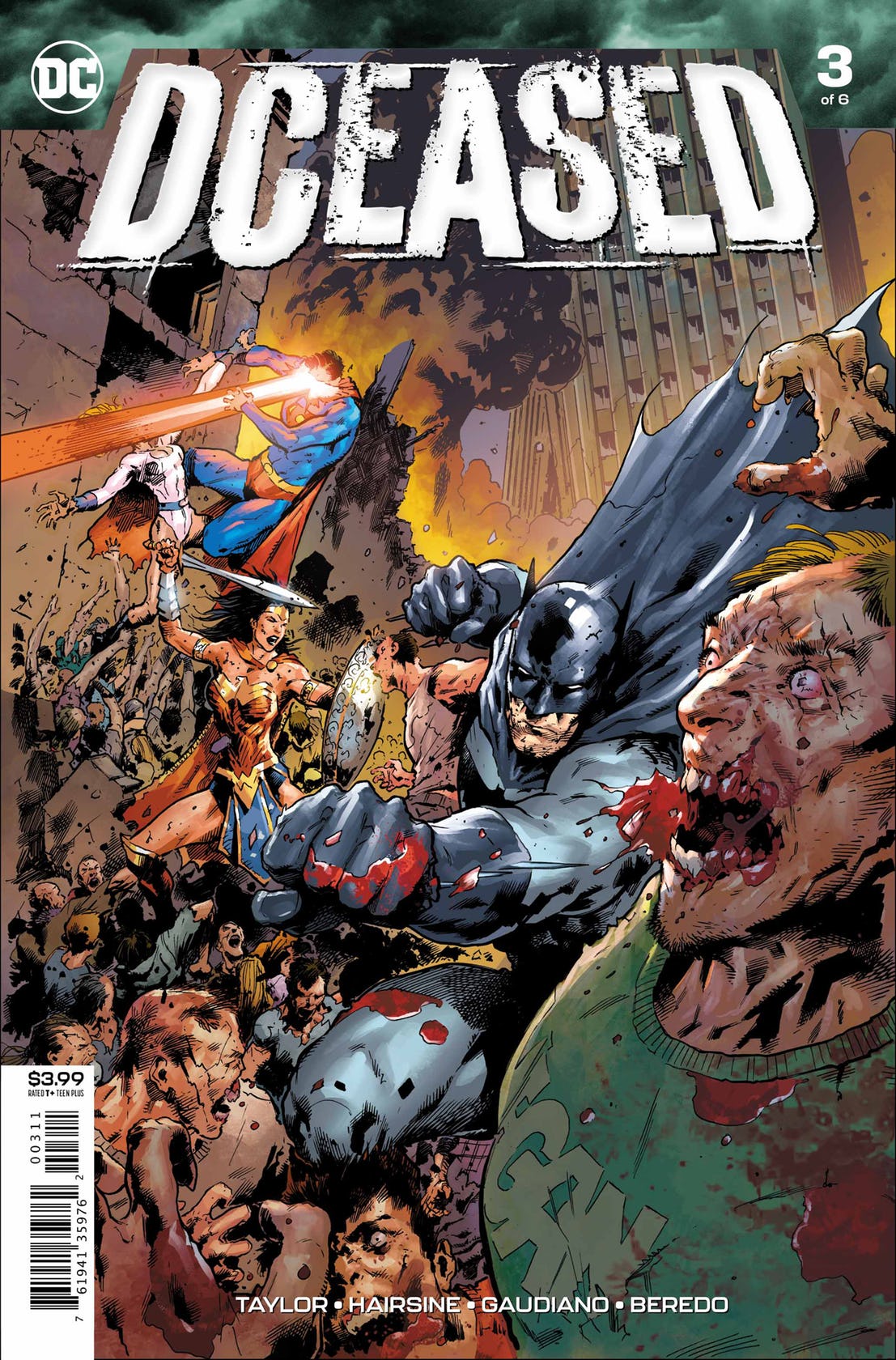 DCEASED #3
DC Comics
Written by Tom Taylor
Art by Trevor Hairsine
Inks by Stefano Gaudiano
Colors by Rain Beredo
Letters by Saida Temofonte
The Rundown: The size and scope of the tragedy is growing beyond comprehension and it's going to hit close to home for many of Earth's heroes.
From the Batcave, a plane takes off with a lone Alfred on board carrying a special case. As he takes to the skies, he begins to perform the somber task of fulfilling the last orders of his employer and son. At the same time, Harley Quinn is having a final couple's therapy session with Joker before she's surprised by some old friends.
Damian is feeling the loneliness of his new reality and Superman realizes that Batman was right about what he has to do if he's going to save the survivors. Something that will require him to be more than the man of steel in name as he goes about clearing the building to allow Lois and the others to find some safety. The reach of the infection continues to grow as both Atlantis and Smallville become sites of tragedy.
The Story: Tom Taylor goes straight for the jugular while simultaneously ripping out your heart with this issue. The first few pages along with the narration let you know that there isn't going to be a silver lining in this cloud and you need to sit back and let the darkness in as you read further. There is a palpable sense of dread and foreboding that Taylor feeds throughout this issue and he does it through great dialogue and pacing. This is an amazing issue and it goes there on every level, even ones you didn't expect.
The Art: Trevor Hairsine knocks it out of the park with the art in both the action scenes and the character-centric ones. All of the characters touched by this tragedy are given somber, beautifully drawn visual moments that tug at the heartstrings.