Dark Ride #8
Image Comics
Written by Joshua WIlliamson
Art by Andrei Bressan
Colors by Adriano Lucas
Letters by Pat Brosseau
The Rundown: Sam discovers the truth about his mother's death as the park looks for a sacrifice.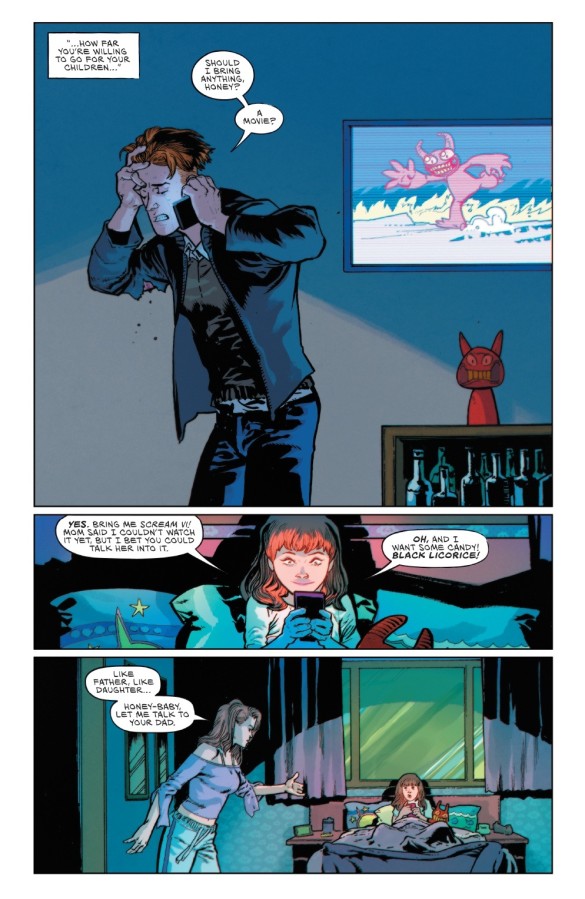 Sam continues to think about the death of his mother as he calls his daughter to check on her. What he doesn't know is that the mascot of the park is something darker. Something that has targeted Sam and comes after him violently. With a last minute save from Summer, the pair take on the rampaging mascots.
After discovering more about his mother's death, Sam begins to put the pieces together and discovers that his daughter is the target of the park.
The Story: Williamson crafts a story filled with great action and horror thrills throughout. I love seeing more of the back story fleshed out as well as the reveals within the story. The story continues to create some great character moments as well as giving Sam some great character growth. I like that there are more layers to the characters and look forward to seeing where the story goes next.
The Art: Bressan delivers some beautiful horror imagery in the issue. The visuals brilliantly capture the dark energy of the story.