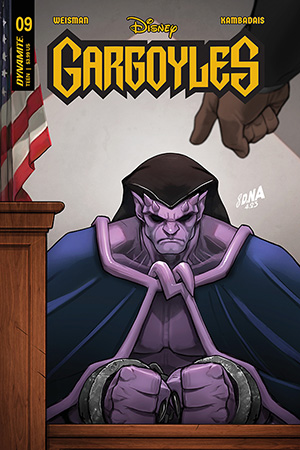 Gargoyles #9
Dynamite Entertainment
Written by Greg Weisman
Art by George Kambadais
Colors by Giulia Giacomino and Giovanna La Pietra
Letters by Jeff Eckleberry
The Rundown: Goliath has his day in court as his clan can only look on in hope.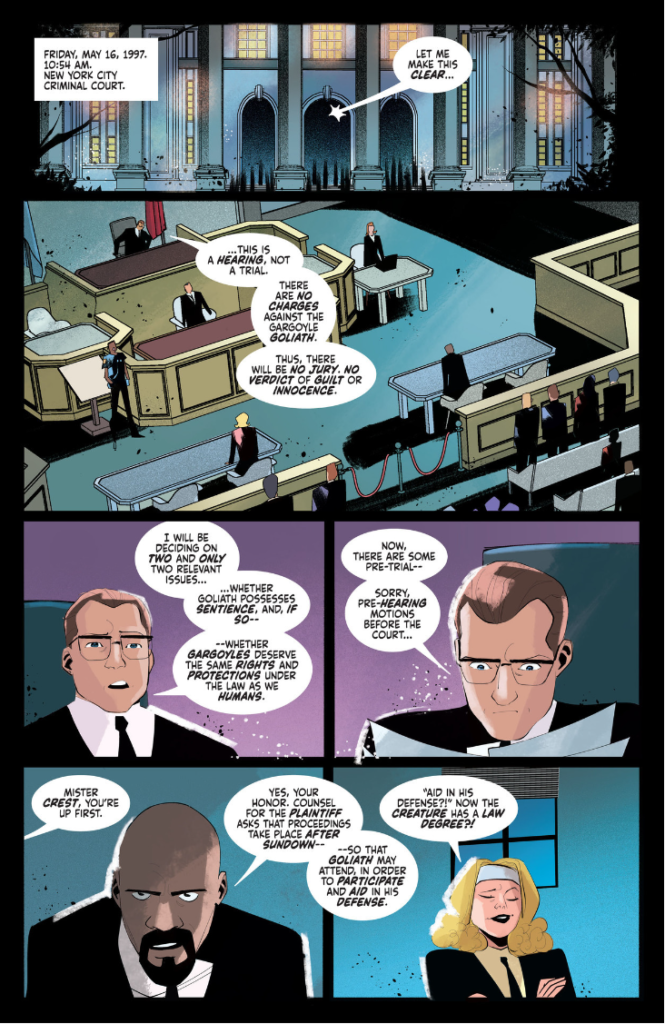 The hearing to determine whether gargoyles are sentient beings has arrived and both sides of the argument make their motions to the judge as night approaches. As Goliath is brought to the courtroom, the rest of the clan can only sit back and watch as the hearing is televised for all to see.
Familiar faces are brought in to testify to their experiences with Goliath, but one witness is not present. A witness Goliath does not want called. A witness that could change everything about the hearing for him and the rest of his clan.
The Story: Weisman takes a pause on the action to deliver more intense drama in this issue. After dealing with so many plots and plans by the enemies of the clan, a little courtroom drama is welcome as a fan of the franchise. I also like the fact that the series is dealing with the reality the gargoyles face early so that we can see the aftermath of their being revealed to the world. Every issue makes me excited to return to this world and these characters.
The Art: Kambadais delivers fantastic art in the issue as always. The courtroom drama is as visually compelling as the action in previous issues and I love how the reveal at the end is handled.