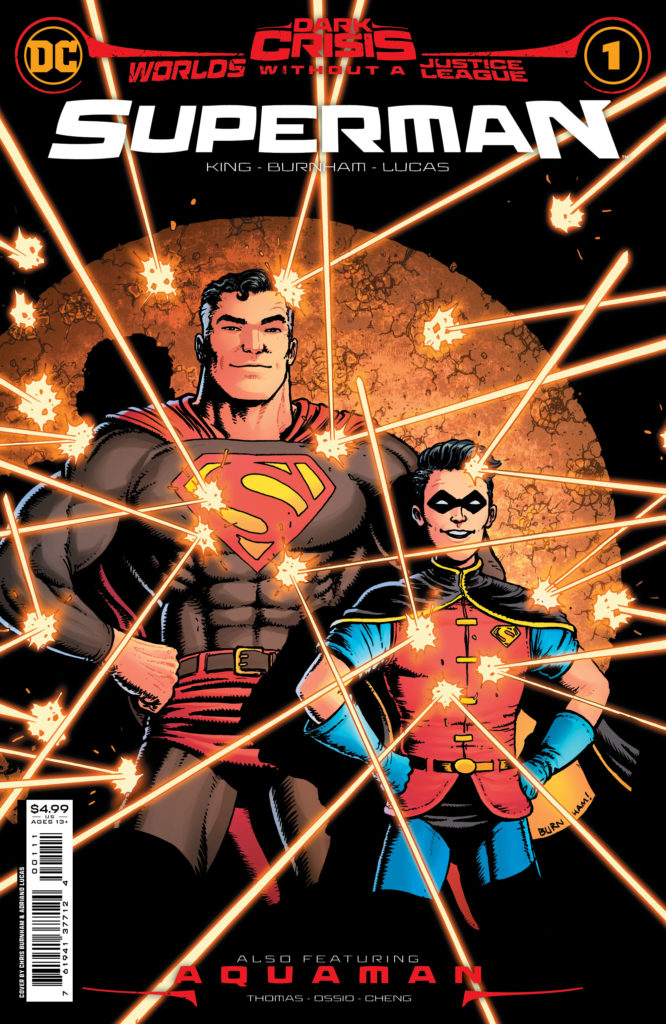 Dark Crisis World Without A Justice League: Superman #1
DC Comics
Written by Tom King
Art by Chris Burnham
Colors by Adriano Lucas
Letters by Troy Peteri
The Rundown: Jon Kent's nightmares will force him to make a decision about what kind of hero he wants to be.
Jon Kent is having trouble sleeping. His sleep is interrupted by the screams of victims of Apokalips and Darkseid. Even as he continues to use his powers as a sidekick for his father, Superman, Jon continues to feel that something is wrong and he isn't doing enough. As he continues to get older, the nightmares continue and he wants to know why he and his father never venture past their own solar system to help.
Jon makes the decision to do something. Something that will require Superman to intervene. Something that will bring war to the planet. In the aftermath, Jon will have to decide what his future will be and why his present feels so strange.
The Story: I continue to struggle to find a reason to care about 'Dark Crisis' and even with King at the helm of this issue, I still find myself unable to care. Jon Kent's desire to help regardless of the risk is already being explored in both his own series and his stories with Superman so I struggle to find a meaning for this story that is either fresh or innovative. Superman feels wasted in this story and it's difficult to find a way to engage with it.
The Art: Burnham delivers some impressive and entertaining visuals to the story. The art is lively, brutal and conveys emotion really well.