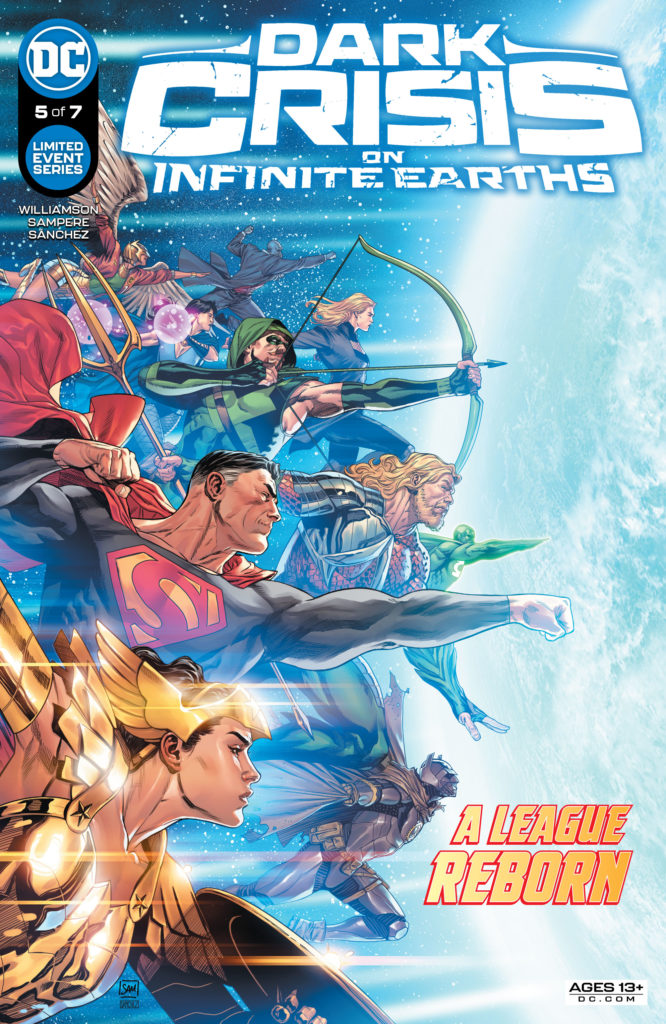 Dark Crisis on Infinite Earths #5
DC Comics
Written by Joshua Williamson
Art by Daniel Sampere
Colors by Alejandro Sanchez
Letters by Tom Napolitano
The Rundown: The Titans force a confrontation with Deathstroke as Barry and Hal attempt to free the Justice League.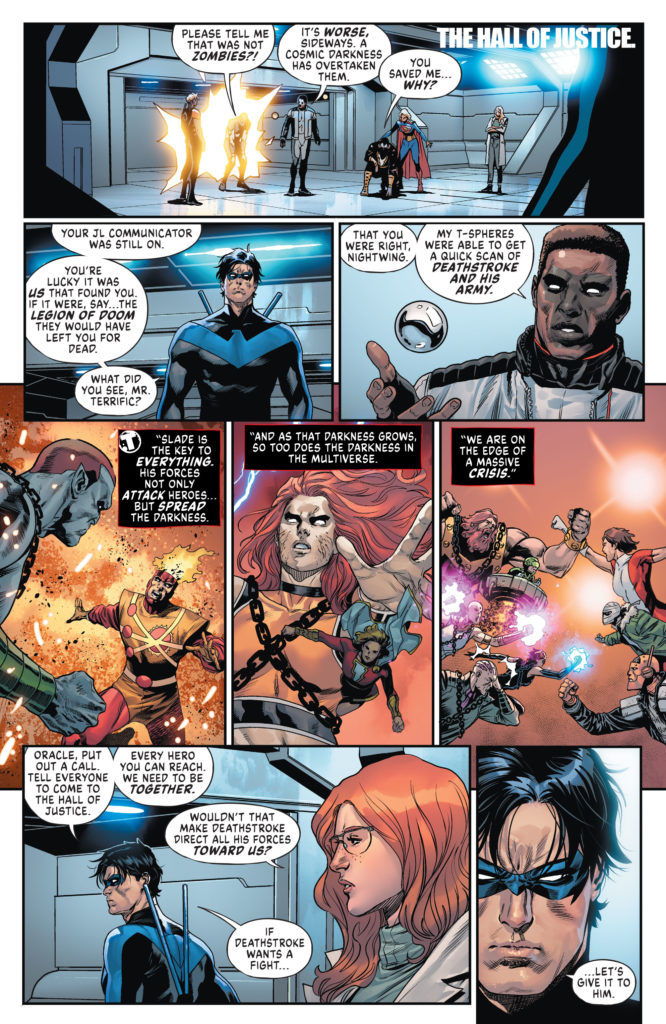 Black Adam finds himself overwhelmed by the forces of the Darkness and the newly turned Legion of Doom. After a last minute rescue from a group of young heroes, he is brought to Terrific and the remaining heroes at the Hall of Justice. At the same time, Barry and Hal break Batman out of his illusion and plan how they are going to free the rest of the league.
After discovering how Deathstroke is connected to Pariah, Nightwing leads the heroes of Earth on a mission to stop Deathstroke directly. At the same time, the Justice League is freed from Pariah's prisons but it might be too late to stop the destruction of the multiverse.
The Story: Williamson creates an exciting story in this issue. I love how the story builds and flows from one situation to another while keeping a great through-line of tension throughout. All of the story elements are compelling and the drama has some great, riveting moments that actually impress me. As numb as I have become to Crisis events, this one actually has some interesting moments, especially Dick Grayson distinguishing the difference between the League and the Titans.
The Art: Sampere delivers visually on the serious and sometimes uplifting tone of the story. They complement each other well.