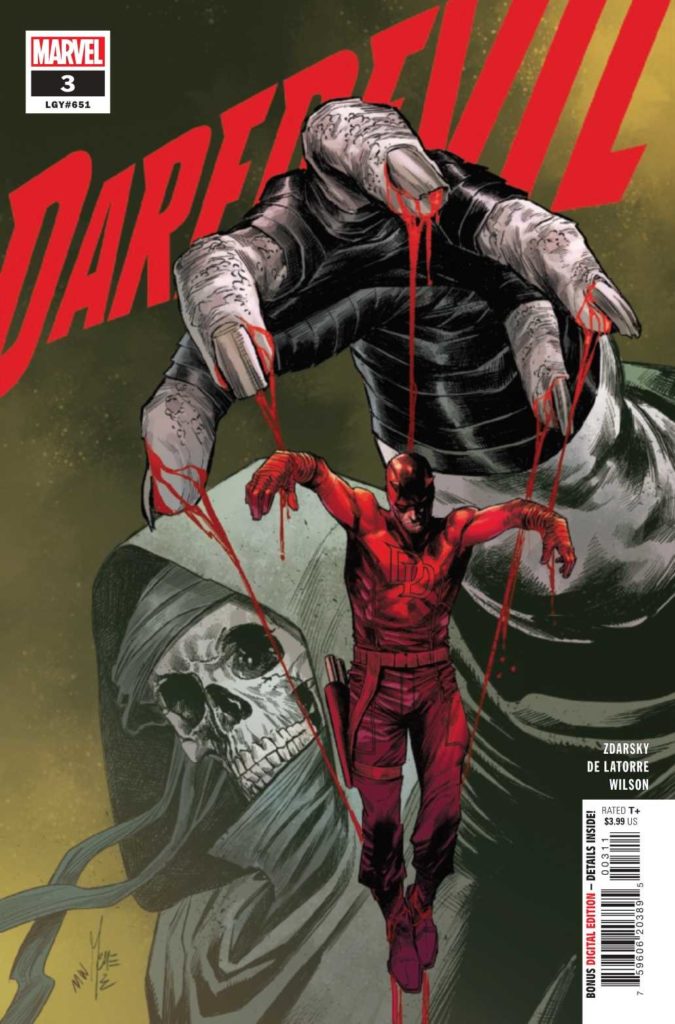 Daredevil #3
Marvel Comics
Written by Chip Zdarsky
Art by Rafael De Latorre
Colors by Matthew Wilson
Letters by Clayton Cowles
The Rundown: Matt tries to recruit some allies before leaving the city, but a dark enemy will reveal an even darker truth.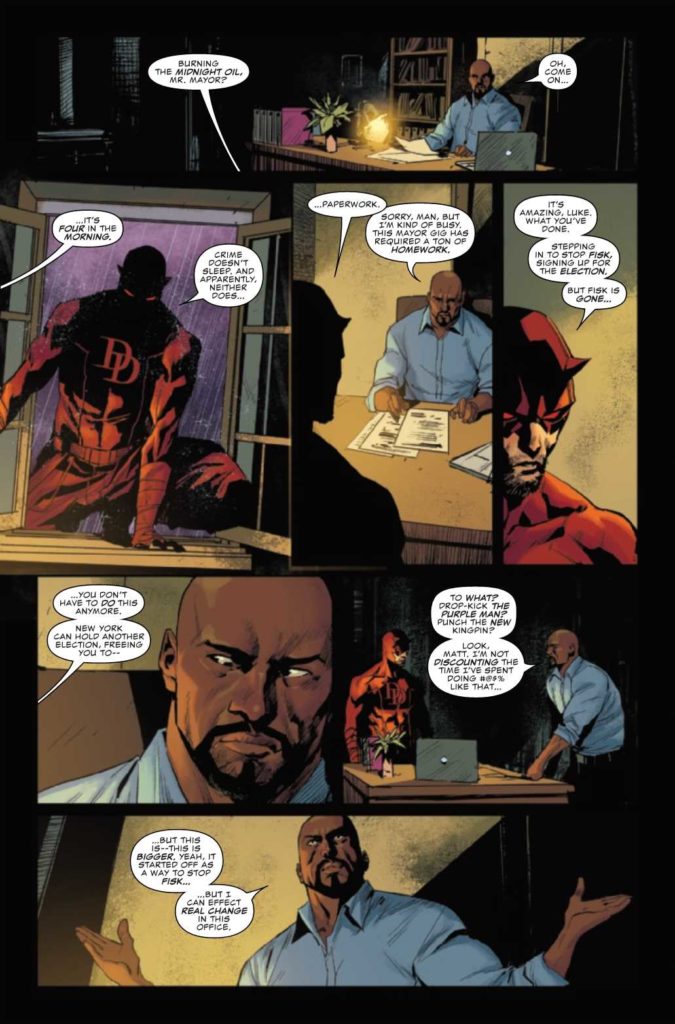 Before he leaves the city to begin his new mission with Elektra, Matt reaches out to a friend to get his help with the new Fist. After possibly securing that help, Matt pays a visit to the Mayor, Luke Cage, to get his help as well and discovers that Luke is meeting with a dangerous pair. Concerned about his friend and curious about what the mysterious Stromwyns are after, Daredevil follows.
After a tense encounter with the Stromwyn's guards, Daredevil finds himself facing a more dangerous foe. One who knows both his plans and reveals plans of her own. Plans that will bring Daredevil face to face with the new leader of the Hand, Frank Castle aka The Punisher.
The Story: Zdarsky crafts an intense and thrilling mystery in this issue. The story takes some wonderfully dark turns throughout and I love the way the characters are utilized. Matt has some great personal and external drama to deal with and I look forward to seeing how all the aspects of the storylines play out in the series.
The Art: De Latorre delivers some beautifully thrilling art in the issue. The action is top notch and I love the gritty, detailed style of the visuals.