Captain Marvel #41
Marvel Comics
Written by Kelly Thompson
Art by Juan Frigeri and Alvaro Lopez
Colors by Jordie Bellaire
Letters by Clayton Cowles
The Rundown: Carol faces her final test and a new friend will forge her own path.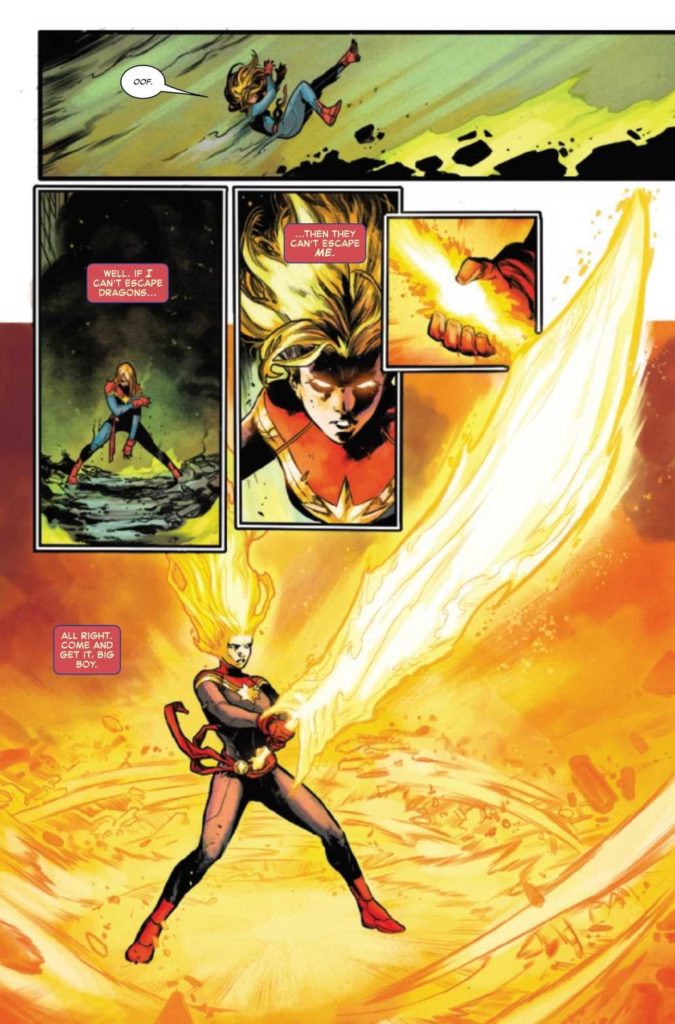 A giant dragon is ravaging the city and Carol is doing everything that she can to stop it in its tracks and protect the citizens. At the same time, Binary faces off against Carol's enraged sister until Jessica focuses them on the bigger threat in their midst.
After multiple attempts to stop the dragon fail, Carol tries a new and unexpected strategy. One that will answer the question of Carol's worthiness by the magic users testing her as well as give Carol the opportunity to show Enchantress the truth. In the aftermath, one of Carol's friends will make a decision that will change her life.
The Story: Thompson brings this arc to an entertaining and fun conclusion filled with great character moments and action. I continue to love the contrast between Carol's story and Wanda's defense of her. The story is entertaining and has some compelling moments that remind me why I love Thompson's take on the character. I look forward to seeing what Carol will face next.
The Art: Frigeri and Lopez deliver fantastic art in the issue. I love the art styles and how they complement each other.