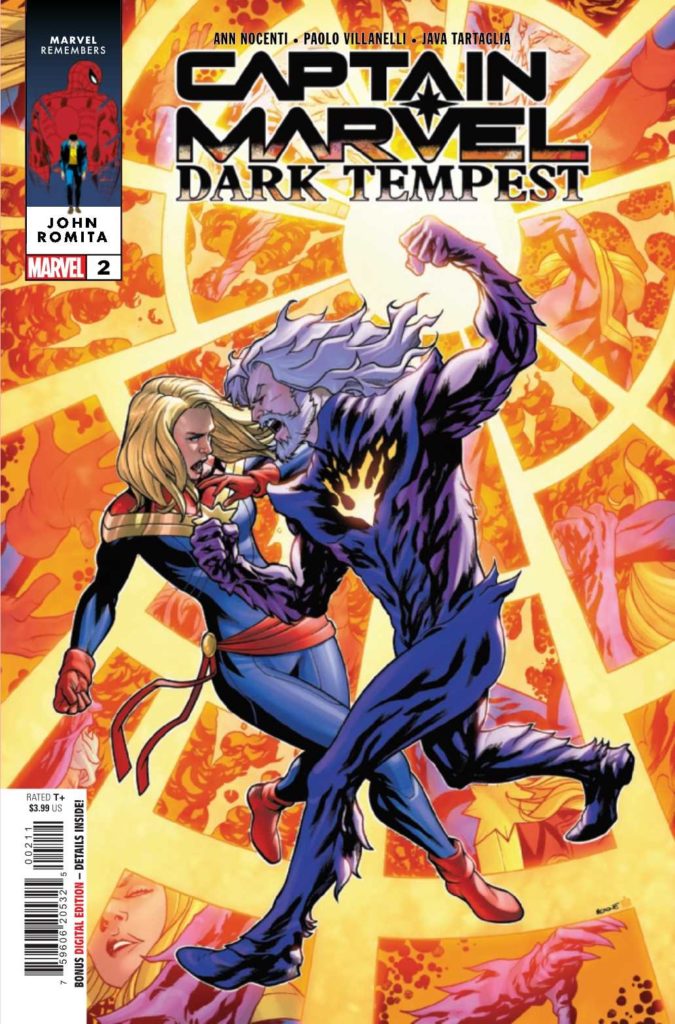 Captain Marvel: Dark Tempest #2
Marvel Comics
Written by Ann Nocenti
Art by Paolo Villanelli
Colors by Java Tartaglia
Letters by Ariana Maher
The Rundown: Carol and her charges find themselves on a dangerous alien world with Nada coming to finish her off.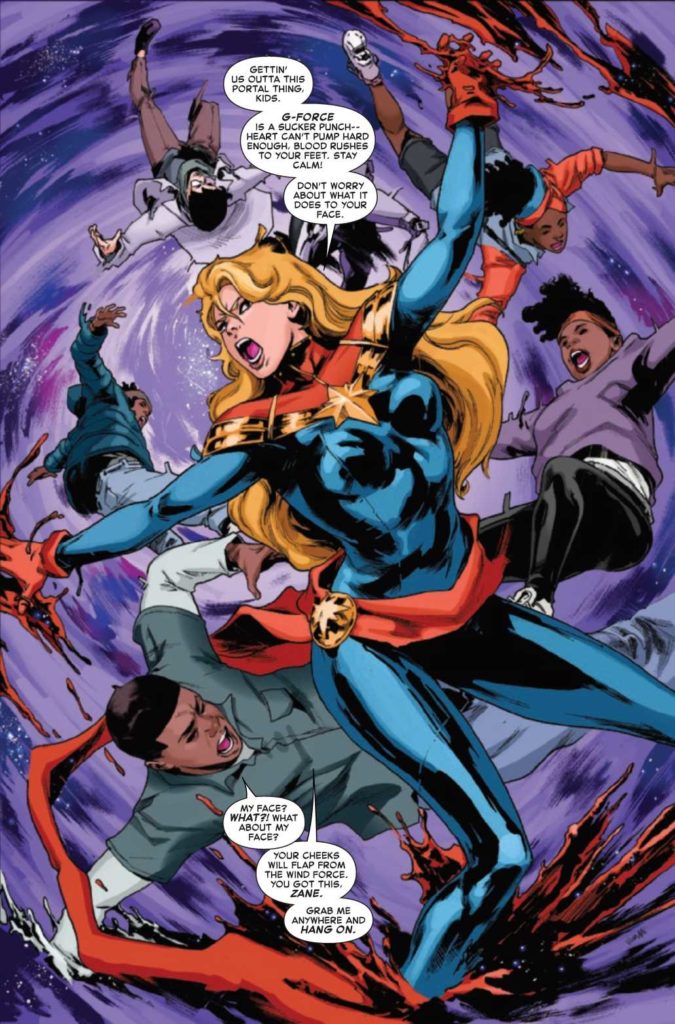 Carol and a group of students have been sucked into a portal and deposited on an alien world. Carol does her best to find a way to get the kids to work together while she looks for threats. At the same time, Nada finished her upgrades to Nitro before taking him into space for their next confrontation.
Spider-Woman tries to get help to go after Carol and discover some unexpected help at the local police precinct. Carol's friends from her hometown decide to offer some help as well and make their way to New York.
The Story: The first part of this story started off strongly, but this current issue is kind of a mess. The dialogue is cringeworthy and the characters become whiny and more unlikable as the story progresses. Nada is all over the place with her personality and there is not enough there to make me think of her as a credible threat beyond her power. Spider-Woman and the locals from the bar trying to get a spaceship to rescue Carol is just goofy and I had a hard time finding something in this issue that would make me want to read the next one.
The Art: Villanelli delivers some great art in the issue. I love the backgrounds and the general visual tone of the story. Tartaglia enhances the visuals with great, bright and engaging colors.