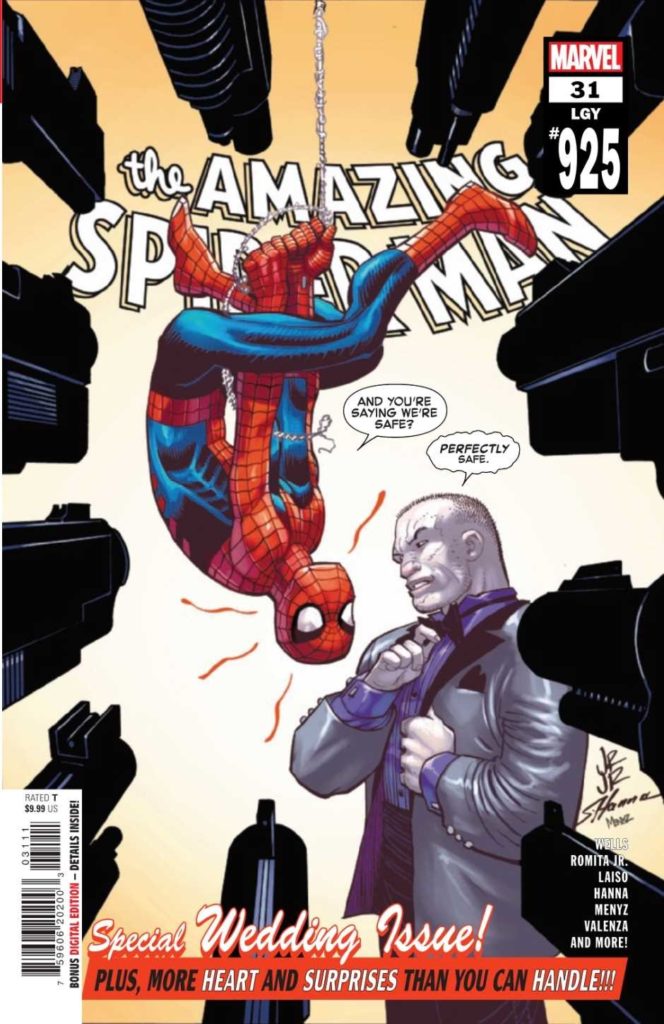 The Amazing Spider-Man #31
Marvel Comics
Written by Zeb Wells
Art by John Romita Jr, Emilio Laiso and Ze Carlos
Inks by Scott Hanna, Emilio Laiso and Ze Carlos
Colors by Marcio Menyz and Bryan Valenza
Letters by Joe Caramagna
The Rundown: Randy Robertson is going to marry Tombstone's daughter in an explosive ceremony.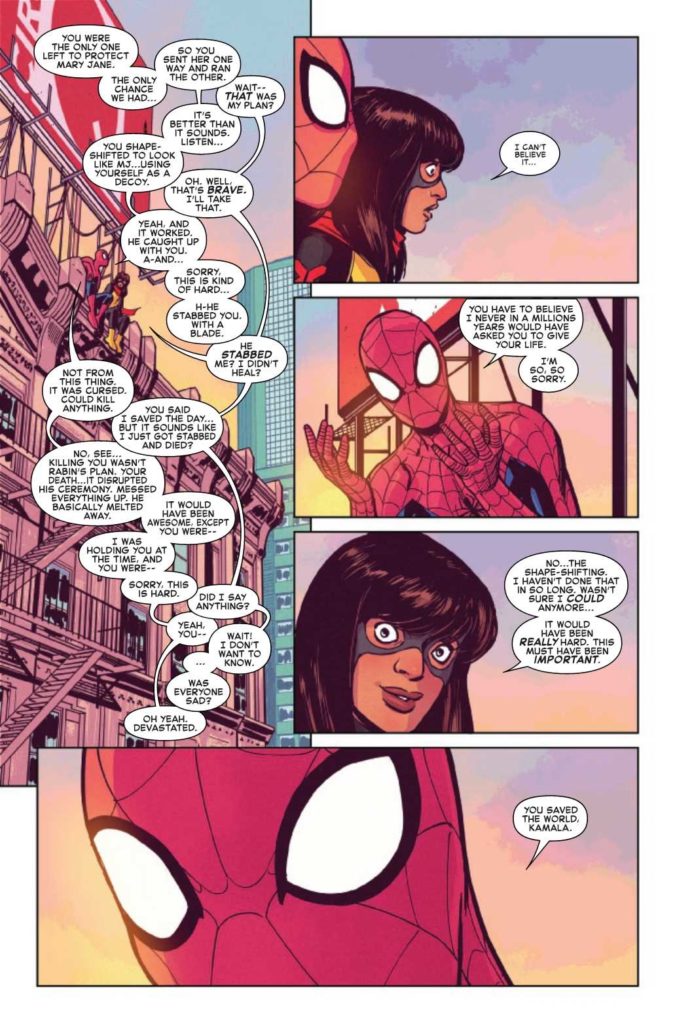 It's the night before Randy and Janice's wedding and while the bride gathers with her super villain bridesmaids to tear up the town, Peter and Randy have a more subdued and personal bachelor outing that reveals things Randy will have to face with his bride to be.
The day of the ceremony, Peter ushers in the guests and his spider-sense goes crazy with the amount of underworld figures in attendance. To make matters worse, a wedding crasher makes a dangerous move on the father of the bride.
The Story: One of the more compelling side stories in Spider-Man has been the relationship between Randy Robertson and The Beetle. Wells crafts a story that has a couple of engaging moments but is completely predictable in its execution. I knew with every moment where this story was going and nothing about it was surprising. There are some interesting side stories after that tease some interesting things to come for the characters, but the Mary Jane story is one of the worst of the pack because it just continues to drag out a personal drama that was never going to be interesting.
The Art: All of the artists deliver great imagery throughout the issue. I liked the contrast in visual styles a lot because they tapped into the emotion those moments were trying to convey.