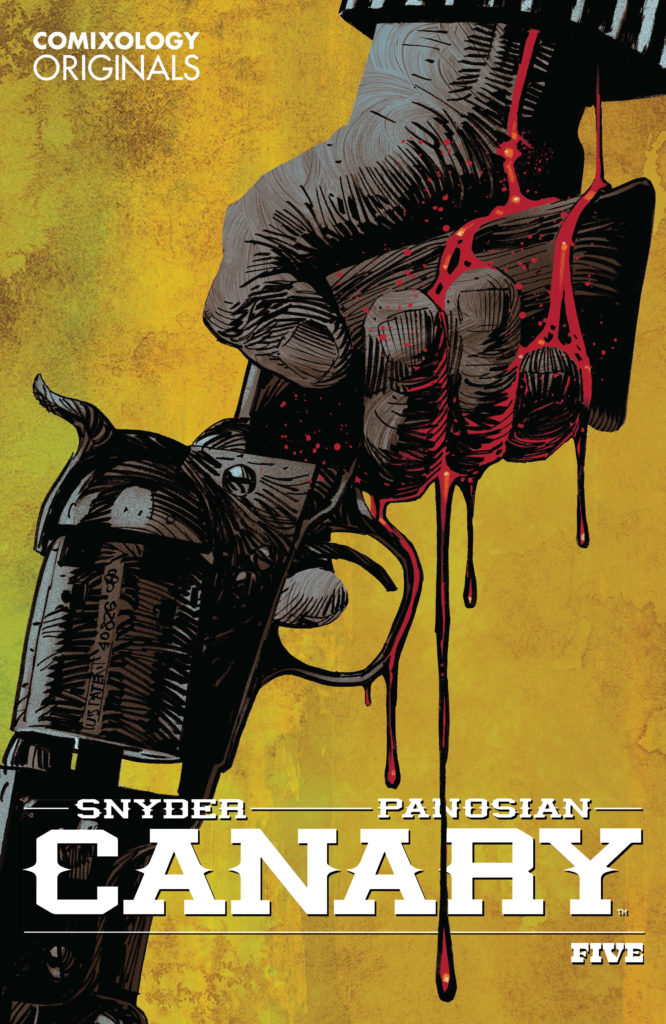 Canary #5
Best Jackett Press
Written by Scott Snyder
Art by Dan Panosian
Colors by Dan Panosian
Letters by Richard Starkings
The Rundown: Terror has been unleashed on the town and Will will have to battle demons from his past as well as the present.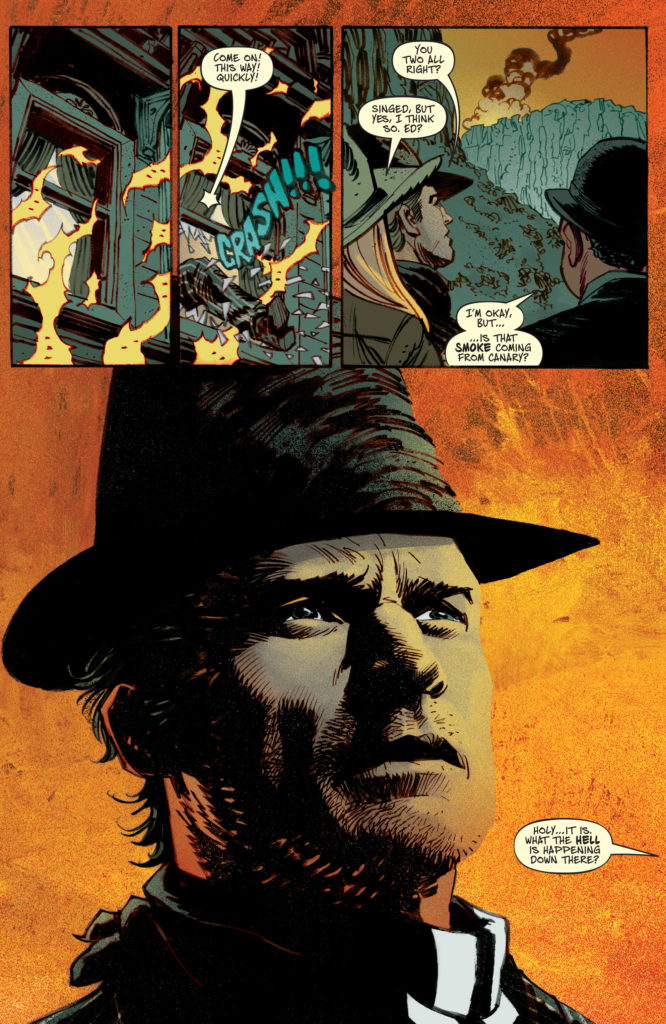 Will is almost home in the wake of his last mission. As he prepares to return to his wife and family, he stops to talk with someone who remembers him and his father. Someone who wants to know all about his last case. As he returns home, he finds himself alone in the house with clues of something dark piling up around him.
In the present, he and the others manage to escape the burning house only to discover that something is going on in town. Something in the form of a monster who is attacking everyone it sees. As Will fights to stop it, he wakes up to discover that not only is Ed missing, but that the strangers in town have a dark secret connected to the mine. A secret that will prompt Will and Mabel to descend into its depths.
The Story: Snyder ramps up the thrills and terror at multiple moments in this issue and every moment feels significant. There's a great contrast between the danger Will and company are facing in the middle of the town and the rising terror from his trip home. I love how both parts of the story enhance each other and craft engaging and compelling mysteries that I want to explore. The story also contains great action that makes the events more exciting.
The Art: Panosian beautifully complements the story with brilliantly detailed art that enhances the terror of the story as well as the tension of Will confronting both the monster in front of him and the ones watching from the sidelines.