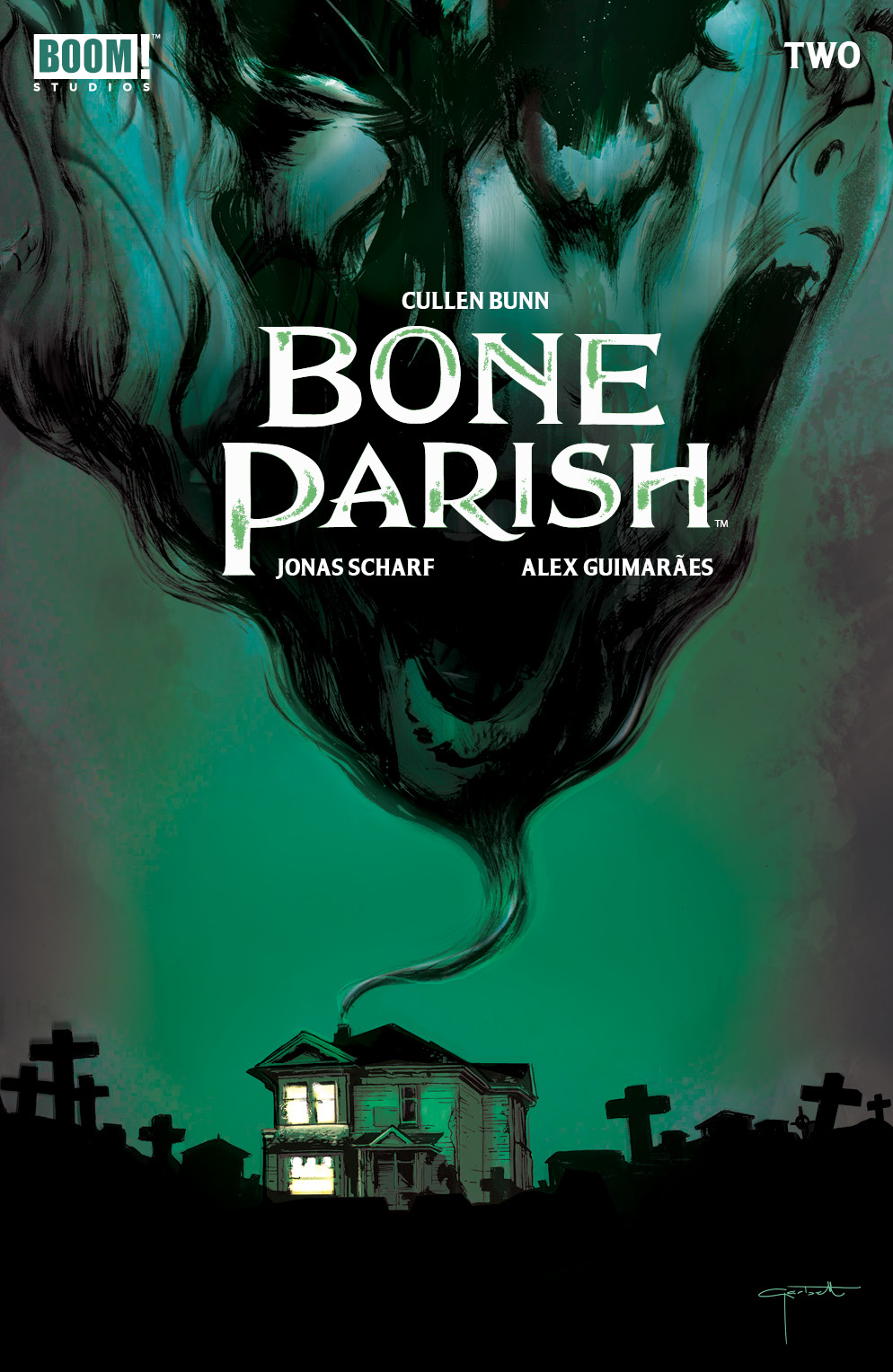 Bone Parish #2
Boom! Studios
Written by Cullen Bunn
Art by Jonas Scharf
Colors by Alex Guimaraes
Letters by Ed Dukeshire
One of the local dealers who has been specializing in Ash is found dead and the New Orleans police are investigating. At the family home, Brae has a heart to heart about the business with his mother and expresses his concerns about the meeting she had the previous night. Their conversation brings up memories of a young Brae with his father and how the boy was given multiple opportunities to stay out of the life they've chosen. At the same time, Brae's brother and sister have a conversation about their place in the family business and Brigette recalls how she got involved with manufacturing ash in the first place.
Grace decides to meet with Simon and reiterates that she has no desire to sell her business and the man asks if she will have dinner with him. Both he and the detective make it a point to warn Grace and Brae at different points about how deaths from ash are going to bring them the wrong kind of attention and that the success they are experiencing might be threatened by outside forces who want a piece of what they've built.
This story continues to be compelling as it builds this strange and interesting world for these characters to inhabit. Cullen Bunn has crafted characters worth caring about and relationships that are intriguing to explore. This issue does a great job of expanding the picture just enough to keep the reader interested, but not too much that it gives away things that are being revealed over time. I like the mystery in this series and this issue and all of the siblings seem to have interesting back stories to be explored as well.
The art by Jonas Scharf is great. I really enjoy the look of this series and this issue particularly. There are some awesome visuals in this issue and they complement the dense and engaging story. Definitely a book that is building to something interesting with each issue.