Birds of Prey #3
DC Comics
Written by Kelly Thompson
Art by Leonardo Romero
Colors by Jordie Bellaire
Letters by Clayton Cowles
The Rundown: Dinah and her team infiltrate Paradise Island and try not to get the attention of Wonder Woman.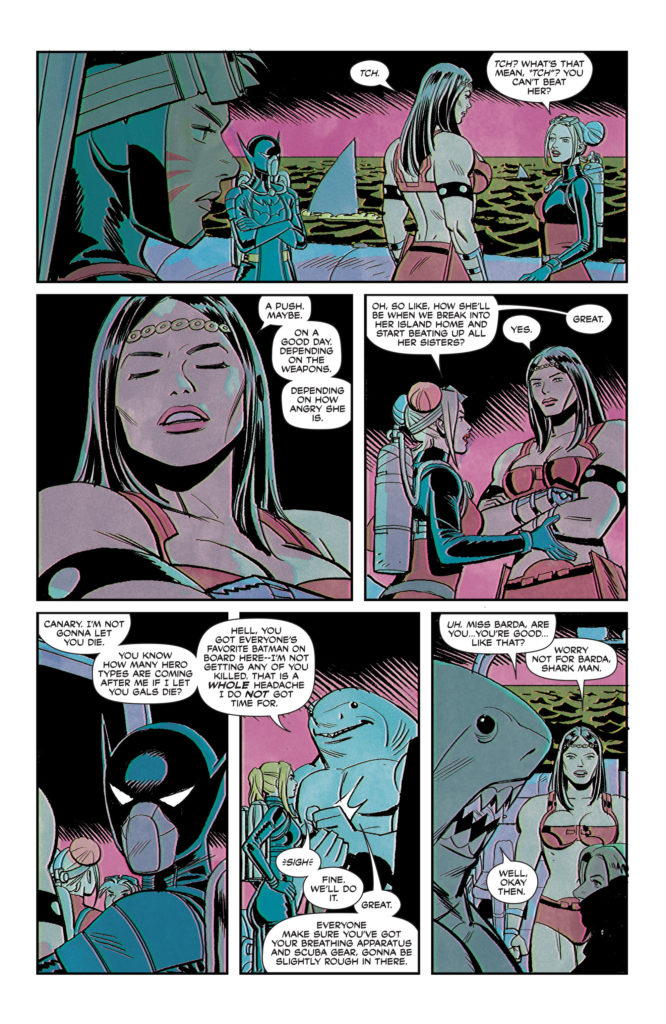 The Birds of Prey make their way to Themyscria thanks to Harley Quinn and her friendship with King Shark. After a strange journey to the island, the team breaks up into teams to both distract the Amazons and locate Sin. Zealot performs a ritual that will give the team an edge against the highly skilled warriors.
After locating Sin and taking on the Amazons, a call for help goes out and Dinah places a call to Oliver. A call that will put the Green Arrow on a path to try to stop Wonder Woman from returning home.
The Story: A fun, funny and thrilling adventure from Kelly Thompson. The story is getting more intense with every issue and I love the way this story continues to ramp up. Thompson creates a wonderful team dynamic with these characters and every moment they interact with each other kept me engaged and wanting more. I also love the cliffhanger ending to this story and cannot wait to see what happens next.
The Art: Romero delivers beautiful art in the issue. The visual style has a fantastic classic look to it while also presenting amazing action and character designs. The Diana versus Oliver battle was visually exciting from start to finish.