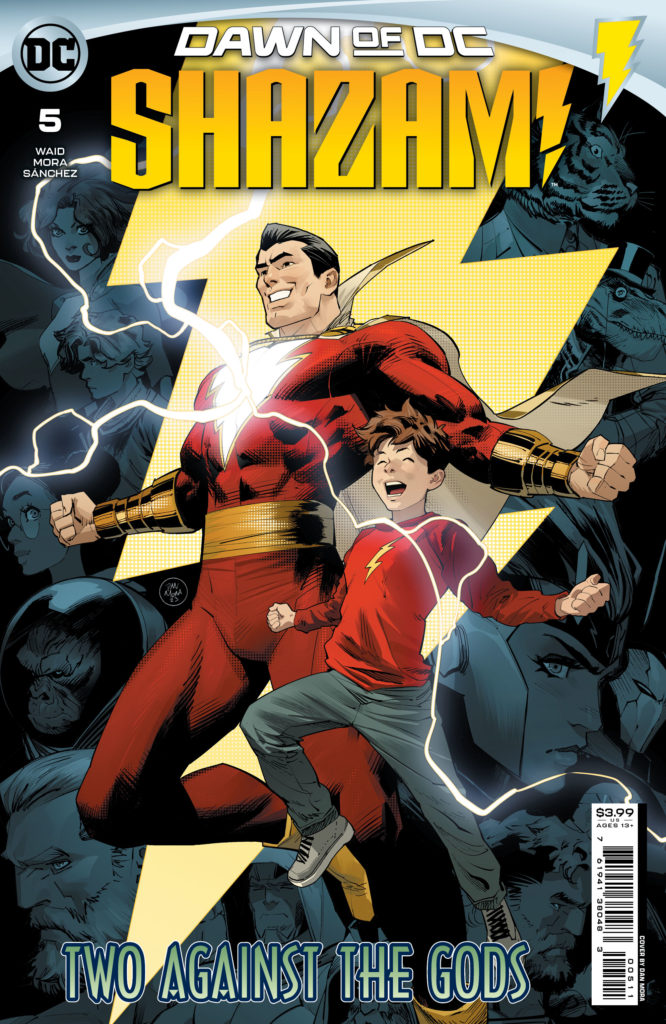 Shazam #5
DC Comics
Written by Mark Waid
Art by Dan Mora
Colors by Alejandro Sanchez
Letters by Troy Peteri
The Rundown: Billy gets some help from family as he discovers why he's been acting so strangely.
Billy continues to float through space, but is unable to call upon his powers. A save from Mary Marvel brings him back to the surface and allows the gods time to deliver the powers of the Captain back to him. After becoming the Captain again, Billy realizes who has been pulling his strings the entire time.
At the same time, the rest of his family make their way to the Rock of Eternity to find Billy as he and Mary take down Queen Bee and her minions. Unfortunately, Billy's confrontation with the gods will lead to betrayal.
The Story: A thrilling, fun and exciting story from Mark Waid. I love seeing Billy and Mary team up and the story has some great moments for both characters. The fights are fun and filled with great action and humor. I really enjoyed the rising action and tension throughout the issue and the ending was a great cliffhanger that makes me excited to read the next issue.
The Art: Dan Mora delivers beautifully detailed and visually thrilling art throughout the issue. I love the artistic style on display and how beautifully it balances both action and humor.