Birds of Prey #2
DC Comics
Written by Kelly Thompson
Art by Leonardo Romero
Colors by Jordie Bellaire
Letters by Clayton Cowles
The Rundown: Dinah lays out her plan and how dangerous it will be to pull off.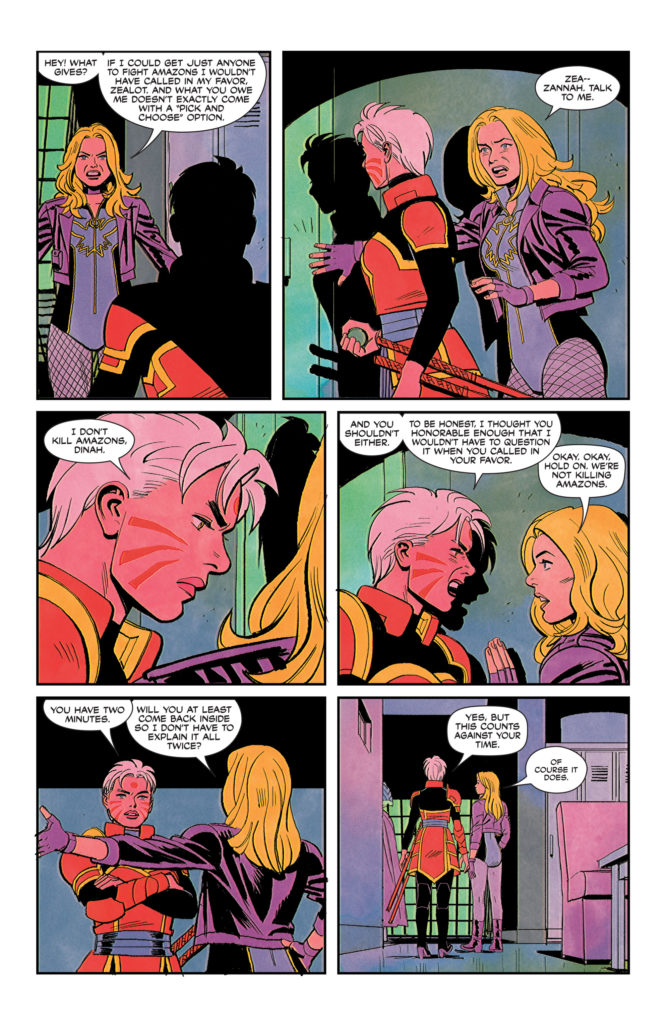 After thinking back on her relationship with Sin and why it means so much to her, Dinah tells her new team exactly what she needs to do and why rescuing Sin from Themyscira is so important. As the rest of the team contributes what they can, Harley says she has a way of getting them onto the island.
The team splits up and each one of them seems to find themselves in a magical netherworld where they will have to fight their way out in order make their way to sea. A trip that will bring them face to face with an unexpected guide.
The Story: Thompson crafts a fun, energetic and exciting story in this issue. Canary's mission is compelling and the story does a wonderful job of showing why the search for Sin is so important to her as well as how high the stakes are for finding her. There's great action throughout the story and the interpersonal conflicts continue to make the story compelling. A great adventure that leads to a stunning and exciting cliffhanger.
The Art: I continue to love Romero's art in this series. It has a wonderful, classic look to it that is beautifully detailed and visually engaging.