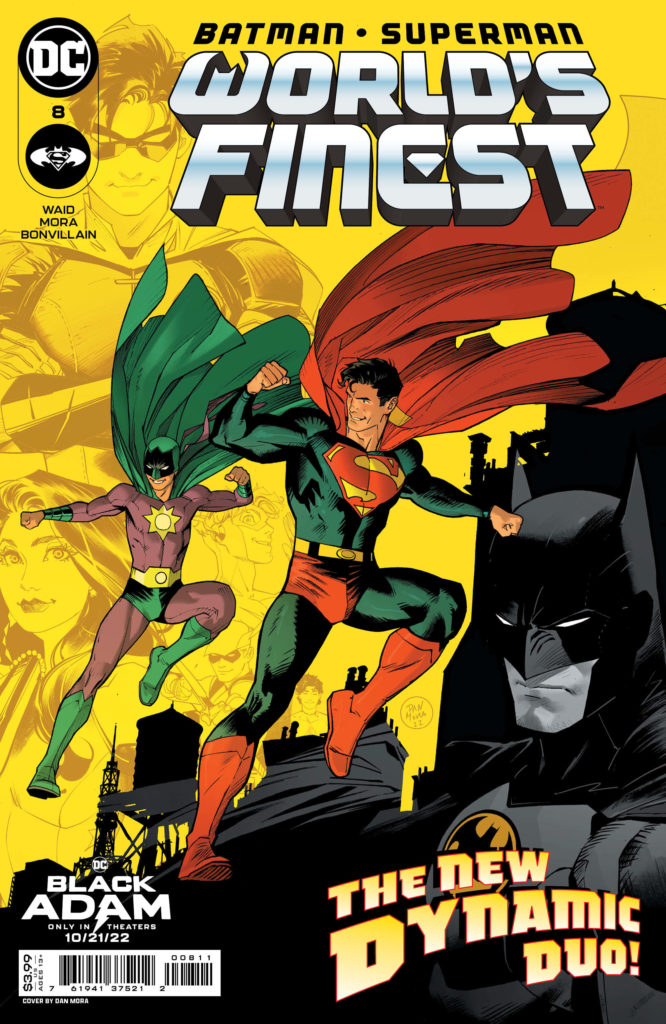 Batman Superman World's Finest #8
DC Comics
Written by Mark Waid
Art by Dan Mora
Colors by Tamra Bonvillain
Letters by Steve Wands
The Rundown: Superman trains his new sidekick Boy Thunder who needs to learn quickly what being a hero means.
David Sikela is being trained by his new friends in the Teen Titans in how to control his growing powers. Training that will leave some with questions. Superman takes his new protege with him to help stop an emergent situation before receiving a call from Batman about a situation in Gotham. The Key has trapped the citizens of Gotham in place and no one can leave, not even Batman and Robin.
Superman, Supergirl and Boy Thunder intervene to help the citizens and David finds himself having to deal with a dangerous situation alone. One that will make him face both the darkness of what happened to him, but also the secrets he is keeping from everyone.
The Story: Intense, entertaining and filled with great action, Waid crafts an intriguing story that is filled with great character moments as well as a compelling mystery. Not only did I enjoy the mystery with Boy Thunder and how his story seems to be unraveling under the weight of his secrets, but I loved how the characters were utilized in the Gotham mission. The action was fantastic and the reveal at the end of the issue has me excited for what's to come.
The Art: Dan Mora delivers some of the most beautifully crafted and detailed art I've seen in years. The command of the characters, environments and emotion of a scene comes through in every page and panel.