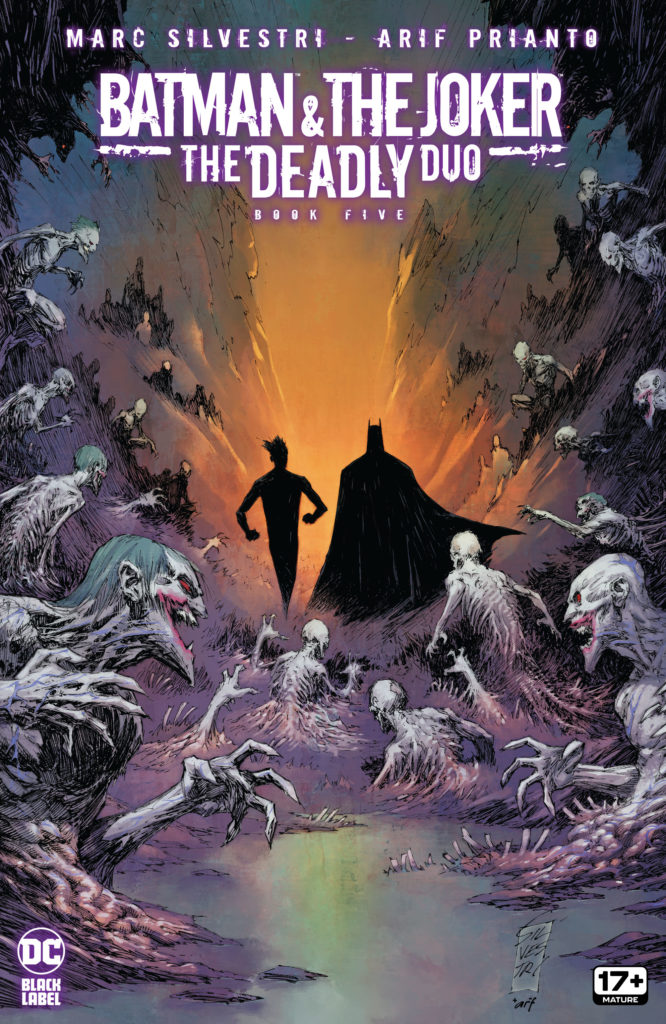 Batman & The Joker The Deadly Duo #5
DC Comics
Written by Marc Silvestri
Art by Marc Silvestri
Colors by Arif Prianto
Letters by Troy Peteri
The Rundown: Batman's investigation continues to take darker turns as working with the Joker gets the attention of someone close to him.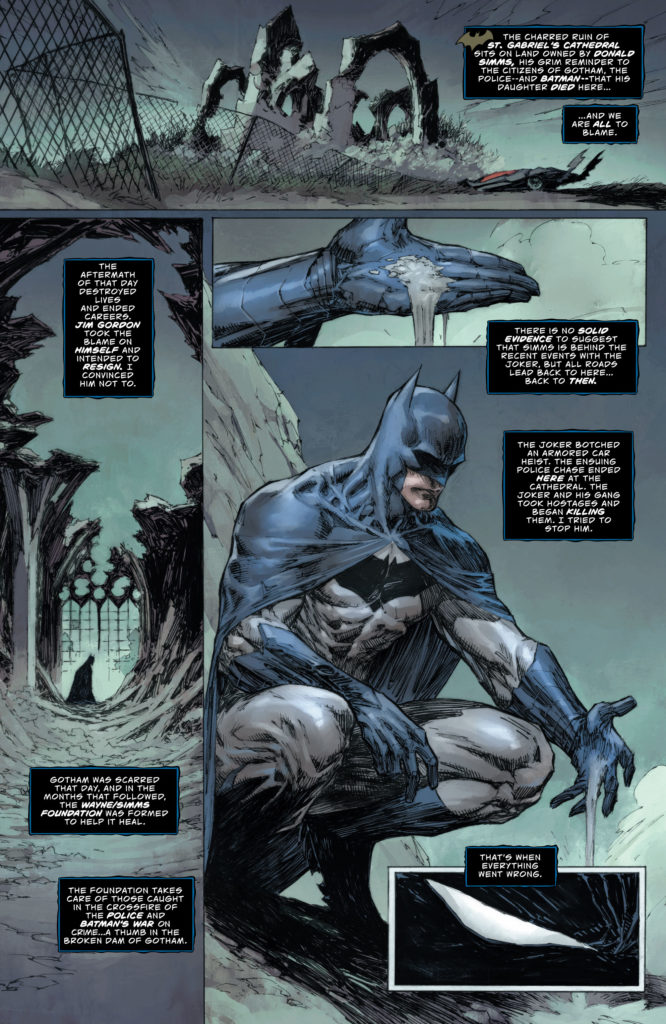 Batman recalls the tragic circumstances surrounding the wedding of Donald Simms' daughter as Simms continues to solidify himself as the prime suspect. At the same time, another police officer who was at the scene of the massacre winds up dead and Batman finds another Joker creature and follow him deeper into the tunnels beneath the city.
Meanwhile, Barbara decides to get answers of her own from Joker about the whereabouts of her father only to be interrupted by Batman. Bruce decides that he needs Joker to help end this case and the pair discover the truth behind the creatures and the person controlling them.
The Story: First, I absolutely love the twist towards the end of this issue. It was something I didn't expect and when it was finally revealed, it all made sense. Silvestri does a terrific job of taking the reader on a journey with the characters and I love the compelling elements of the story told through the interpersonal conflicts. The story has had an awesome build up of tension and this issue brings everything to a brilliant head whose resolution I'm excited to see.
The Art: Silvestri delivers art that perfectly illustrates the gritty, dark and dangerous world of the story being told.