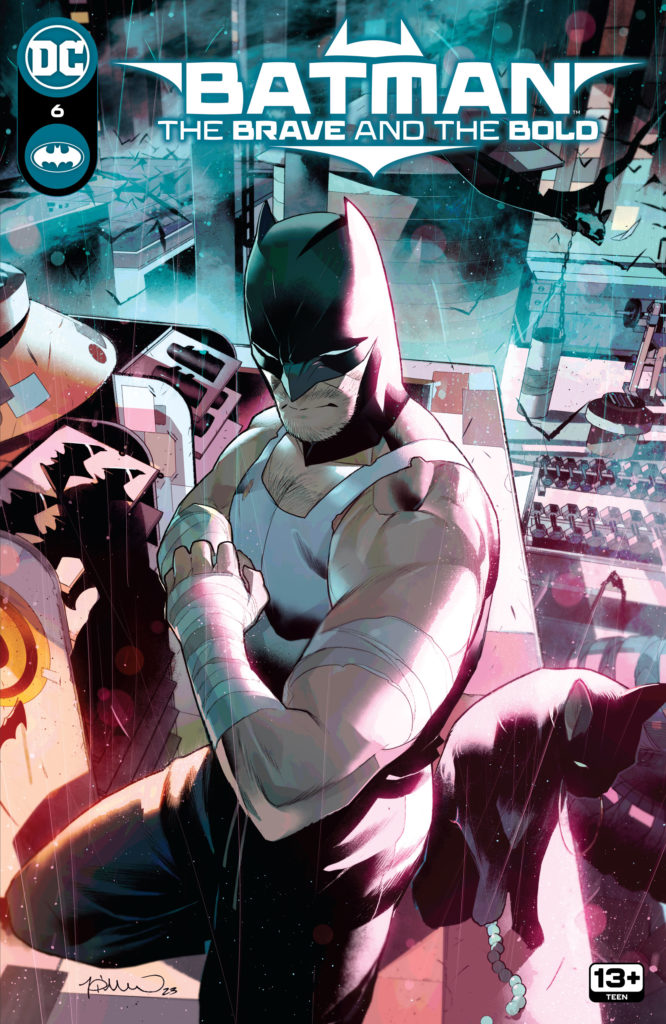 Batman The Brave and the Bold #6
DC Comics
Written by Guillem March, Ed Brisson, Rob Williams and Sean Lewis
Art by Guillem March, Jeff Spokes, Stefano Landini and Javier Fernandez
Colors by Arif Prianto, Jeff Spokes and Antonio Fabela
Letters by Guillem March, Saida Temofonte, Simon Bowland and Carlos M. Mangual
Batman: Pygmalion Part 1
Bruce Wayne wakes up in the apartment of a little girl who is a fan of Batman. Unfortunately, he doesn't remember who he is. As his body and mind begin to heal, he finds himself immersed in the lives of the daughter and her mother as he slowly begins to discover who he is again.
An interesting and entertaining story with some beautifully detailed and engaging art.
Stormwatch: Down With the Kings Part 6
After finding out they are working for Amanda Waller, the team finds themselves in a tense standoff with Kanjar Ro over a device that could be used against Superman and the entire League. In the aftermath of their mission, the team must come to terms with who they work for and what their mission really is.
An entertaining conclusion to this story with some interesting character moments.
Harcourt: Second Life Part 3
Harcourt gains a new power and thinks back on not only her violent former life, but the reality of her new one. A life that puts her at the right hand of Waller, but also in the path of who really killed he and why.
An engaging and compelling story that I want to see more of.
The Performance
Bruce Wayne attends a one man show that promises to uncover the truth about Batman. When a murder occurs on the stage, Batman investigates and discovers a new threat in the city who wants him to play his part in his new show.
An entertaining story that has an interesting new villain that I want to see explored.