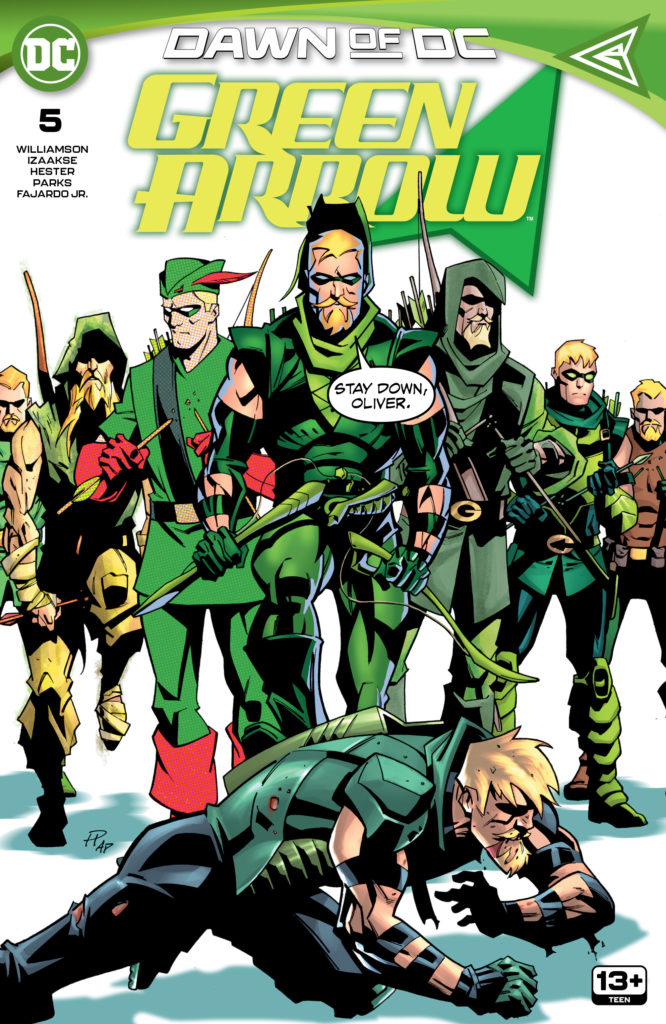 Green Arrow #5
DC Comics
Written by Joshua Williamson
Art by Sean Izaakse, Phil Hester and Ande Parks
Colors by Romulo Fajardo Jr
Letters by Troy Peteri
The Rundown: Oliver discovers who made the deal to keep him alone and confronts more versions of himself.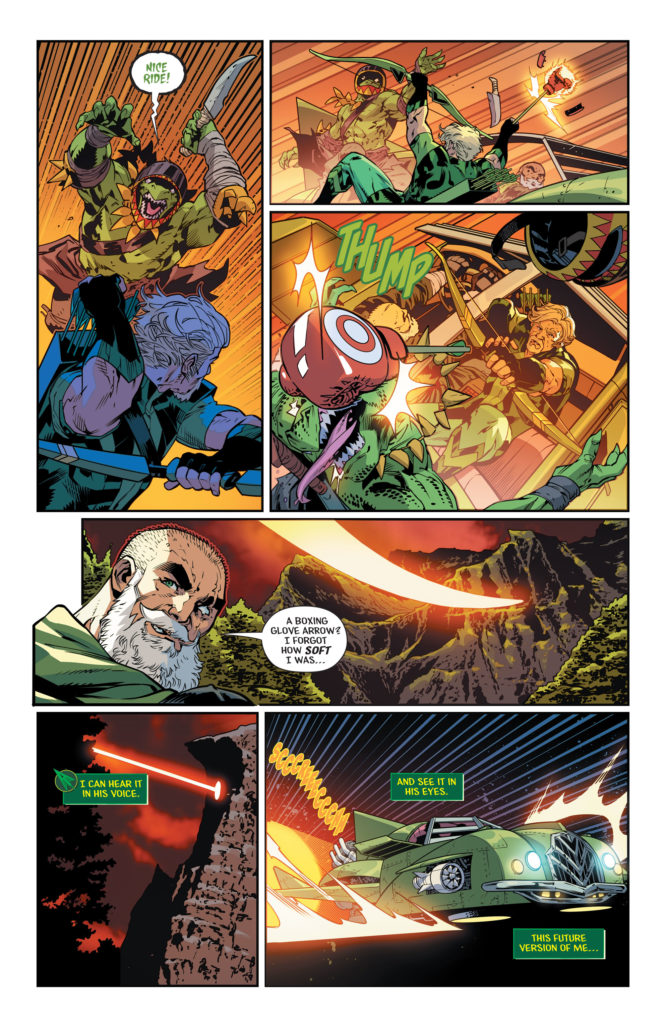 Oliver and his older self fight to escape a group of mutants chasing them through the ruins of the city. After finding a means of escape, they make their way to the ruined Arrow Cave and Oliver learns the truth about who has been making deals as him.
After being thrown through time again, Oliver finds himself being confronted by multiple versions of himself. At the same time, Roy and Dinah confront Jade and Lian looks for a way to leave the future.
The Story: An exciting, entertaining and thrilling adventure from Williamson. The story is filled with great action. I continue to be impressed with the side story as well and its repercussions for Oliver. I enjoyed the action throughout the story and how Williamson utilizes not only Oliver, but the twists that happen in the plot that bring everything to a great cliffhanger.
The Art: All of the artists deliver fantastic art throughout the issue. The action is visually thrilling and I love the different looks of Oliver that are used towards the end.