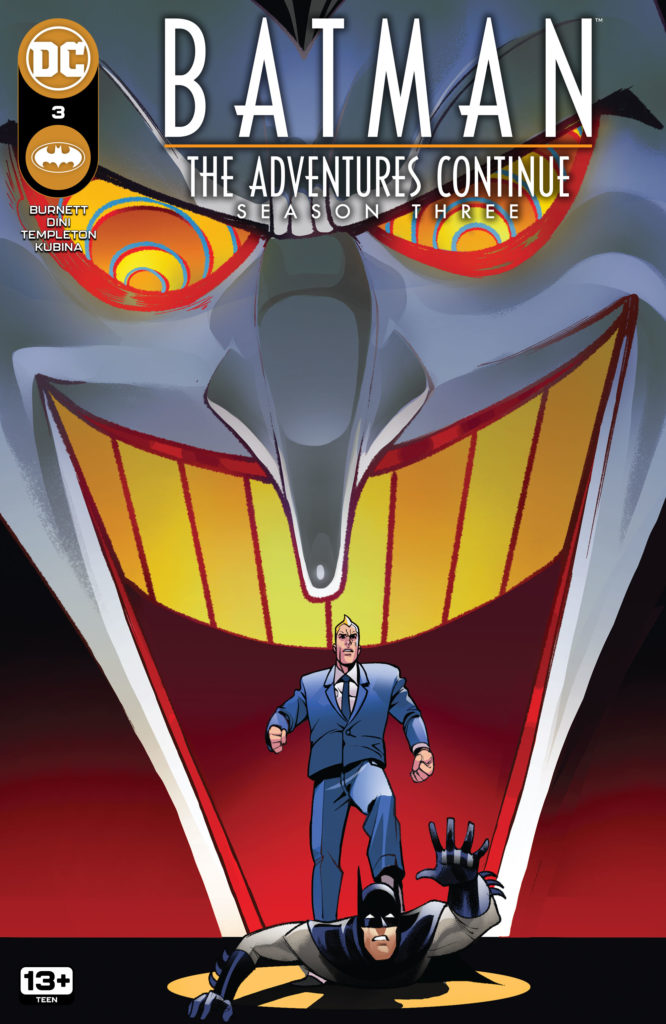 Batman The Adventures Continue Season Three #3
DC Comics
Written by Alan Burnett and Paul Dini
Art by Ty Templeton
Colors by Monica Kubina
Letters by Josh Reed
The Rundown: Batman takes on the Joker, but the clown prince of crime is not the actual target.
Years ago, two soldiers find themselves pinned down by enemy fire and Finley risks his life to save his superior officer and friend. Years later, Finley has no memory of who he was as he continues his life as a henchman of Joker known as Straightman. A henchman with a unique set of skills that have gotten the attention of some dangerous people.
After learning more about Finley, Batman decides to pay a visit to Amanda Waller and her Suicide Squad to get answers. What none of them know is that there is someone else looking for Finley. Someone with her own agenda. Someone who won't let anyone get in her way.
The Story: Burnett and Dini craft a really great story in this issue. I love how Joker is being used within it, but the best part is that it isn't really about him. The side story is extremely compelling and a great way to introduce a new series of characters into the universe without sacrificing story. I look forward to seeing how this story develops.
The Art: Templeton delivers great art throughout the issue. I love the look of the series and how it maintains the style of the animated series while elevating it in visually fun and engaging ways.