Batman: Last Knight on Earth #1
DC Comics/ DC Black Label
Written by Scott Snyder
Art by Greg Capullo
Inks by Jonathan Glapion
Colors by FCO Plascencia
Letters by Tom Napolitano
The Rundown: The latest adventure of the Batman begins where his journey to the Dark Knight did, Crime Alley. Following a series of clues that lead him back to where it all began, Batman realizes too late that he's been lured into a trap.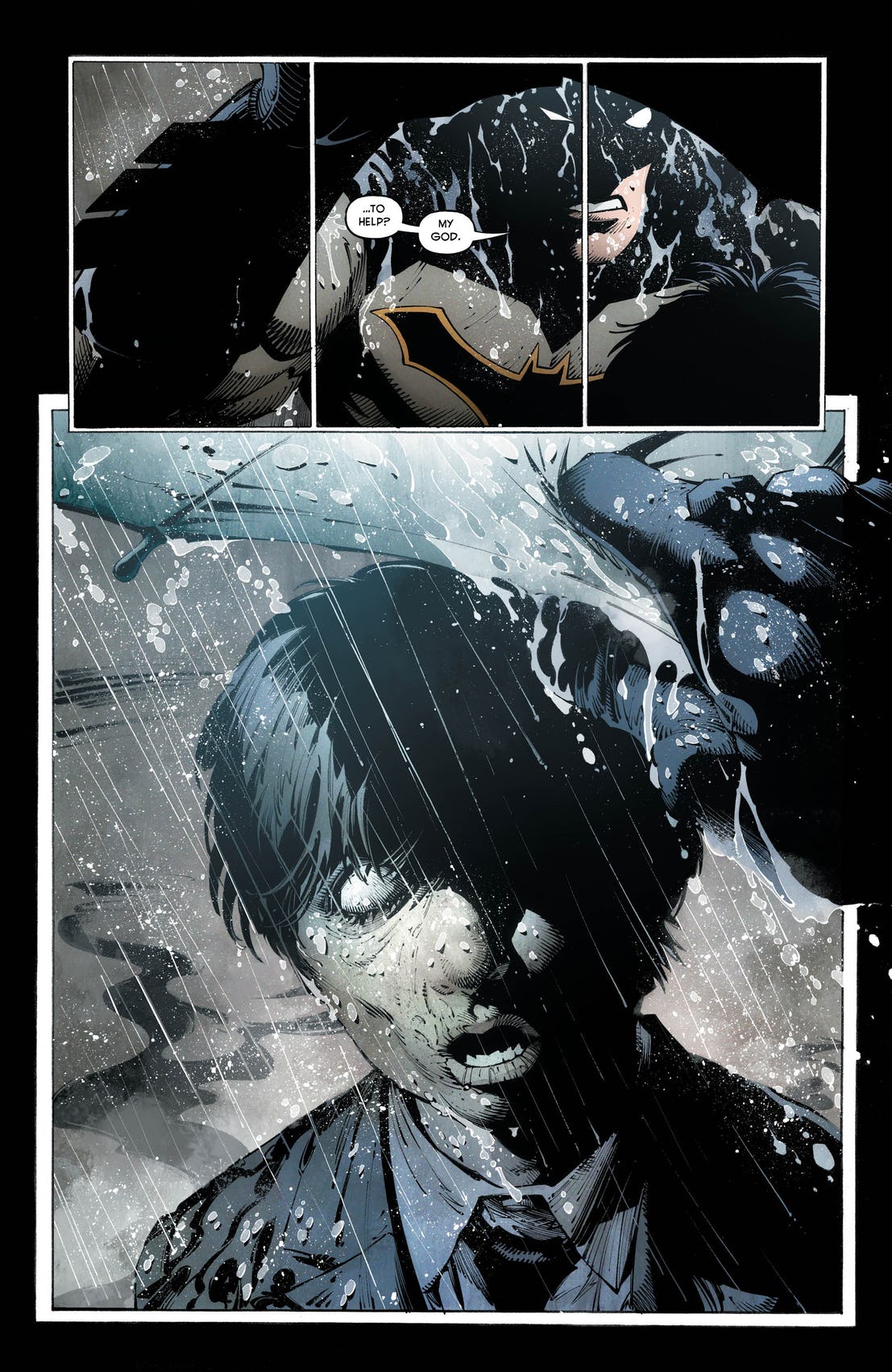 When he finally awakens, he finds himself in a strange new world and in the care of a familiar face harboring a dark secret. When he emerges from the shadows and out into the world, he soon discovers that the world has changed in many ways, none of them good. His only companion on his trip through is the severed head of his greatest enemy. Together, they will discover the last of Bruce's comrades, a last desperate attempt to save humanity and a deeper mystery of who Batman is and how will his mission fit a world that moved on without him.
The Story: Scott Snyder can always be counted on to have a mysterious, interesting and thought-provoking take on the Dark Knight and this story is no exception. Many of the plot details that have been hinted at by Snyder throughout his Batman stories are coming into focus in this new adventure. The dialogue is beautiful, especially between Bruce and Alfred. Snyder also employs a brilliant trick with the narrator of this story and it changes everything you think you know about the characters and their relationship.
The Art: I can't think of anyone else who could have brought this particular story to life visually other than Greg Capullo. From the character interactions to the action, the art perfectly captures the tone and epic scale of this story.