Batman Incorporated #7
DC Comics
Written by Ed Brisson
Art by Michele Bandini
Colors by Rex Lokus
Letters by Clayton Cowles
The Rundown: Ghost-Maker makes an interesting discovery while his protégé uses his investigative skills.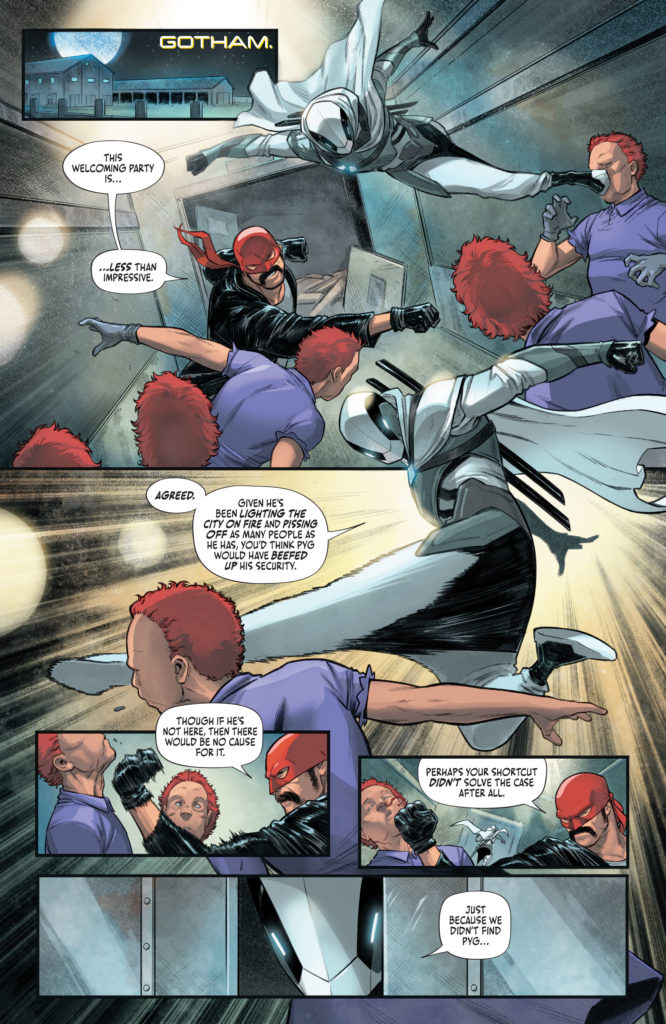 Clownhunter has managed to track the location of Professor Pyg and the item he's been searching the city for. An item he's decided the two kids who took it deserve to be murdered over. Clownhunter and his team will have to take on Pyg and his minions using a tactic that could save the kids, but also put Clownhunter in harm's way.
At the same time, Ghost-Maker discovers Pyg's secret base and a huge collection of Batman's rogues captured within it. As the vigilante looks over the collected enemies powerless to stop him, he has to determine whether keeping the promise to Batman is more important than eliminating these threats once and for all.
The Story: Brisson does a great job of ramping up the action and thrills in this story as well as set the stage for some new and interesting things to come both from the team itself as well as the side characters and their connections. I liked seeing Clownhunter come into his own as an investigator in this issue and I continue to enjoy seeing Ghost-Maker struggle with his promise to Batman while seeing the problems left behind in his wake.
The Art: Bandini has a unique and engaging visual flair and it works really well for this story and these characters. I really enjoyed the visual style of the issue and imagery does a fantastic job of showcasing the power and skill of the characters.