Batman Beyond the White Knight #6
DC Comics
Written by Sean Murphy
Art by Sean Murphy
Colors by Dave Stewart
Letters by Josh Reed
The Rundown: Bruce reaches out to his family while Powers makes his next move.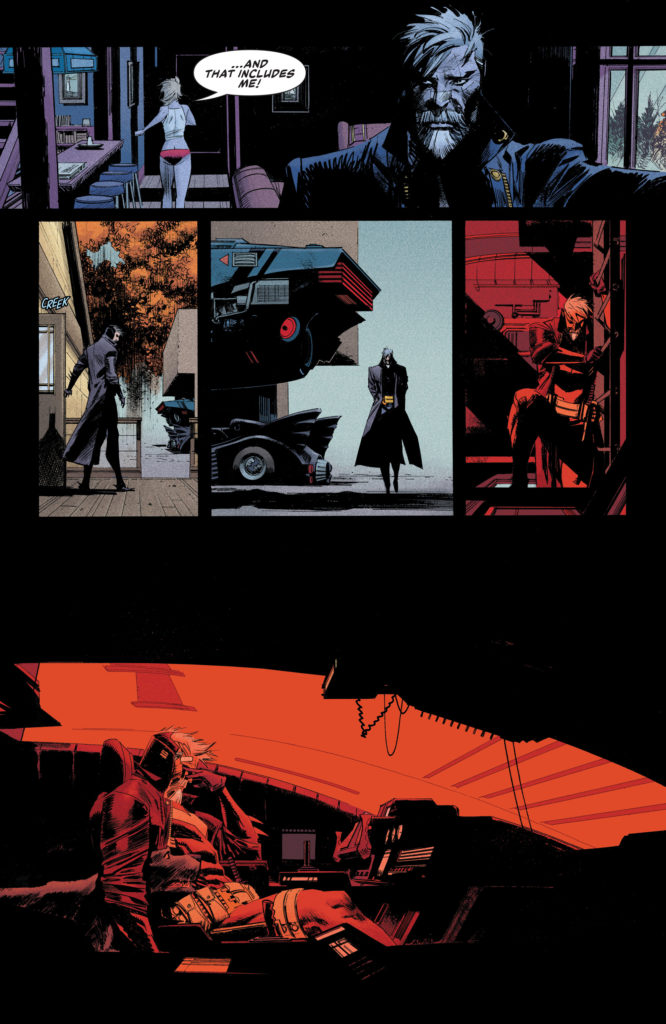 After a long night, Harley confronts Bruce about the nature of their relationship as well as the presence of Jack in his mind. A talk that will result in an interesting team up. Dick has a tense confrontation with Jason about their mutual surrogate father and Barbara is not only forced to step in but to bring Jason into the fold and tell him how they're helping Bruce.
Bruce decides to confront Dick and the two come to an understanding. An understanding that will be put to the test when Dick confronts Powers after they take Harley's daughter and the former head of the GTO finds himself confronting the new Derek Powers and the dark power he wields.
The Story: A thrilling, entertaining and often compelling issue that actually has some great character moments that are sweet and engaging. Everything in the twisted Bruce/Harley/Jack dynamic is compelling and I love how it gets explored in this series. The Bruce/Dick relationship has a great moment as well and the story manages to have interesting character moments mixed in with great action and thrilling stakes.
The Art: Murphy delivers some beautiful art in the issue. The visuals are as compelling as the story and brilliantly bring the action to life.