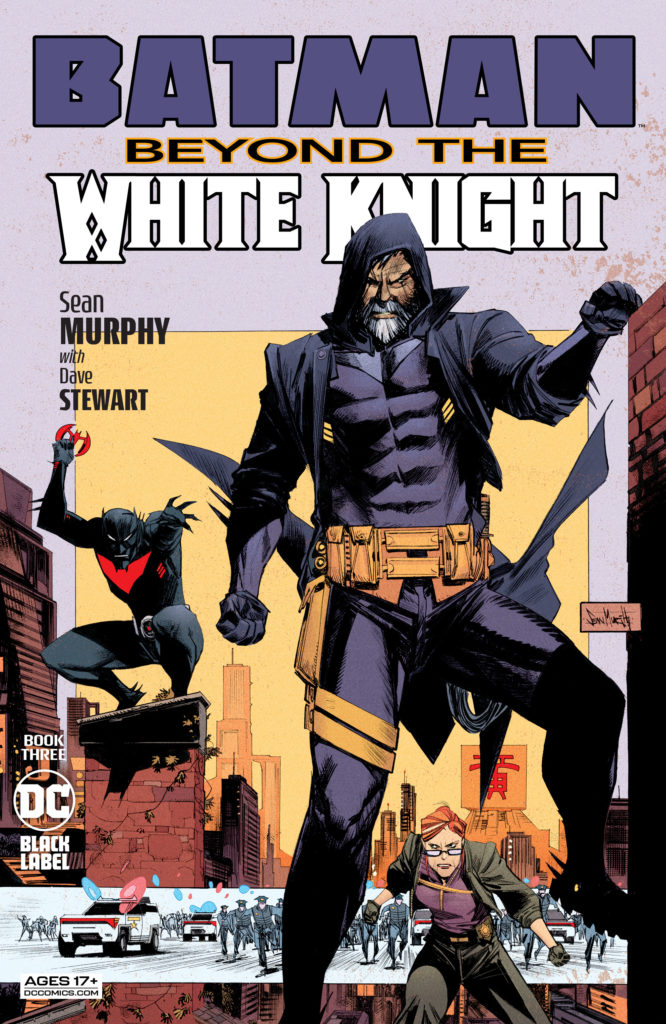 Batman Beyond the White Knight #3
DC Comics
Written by Sean Murphy
Art by Sean Murphy
Colors by Dave Stewart
Letters by Andworld Design
The Rundown: Powers pushes Terry into some dark territory as Bruce deals with his complicated family issues.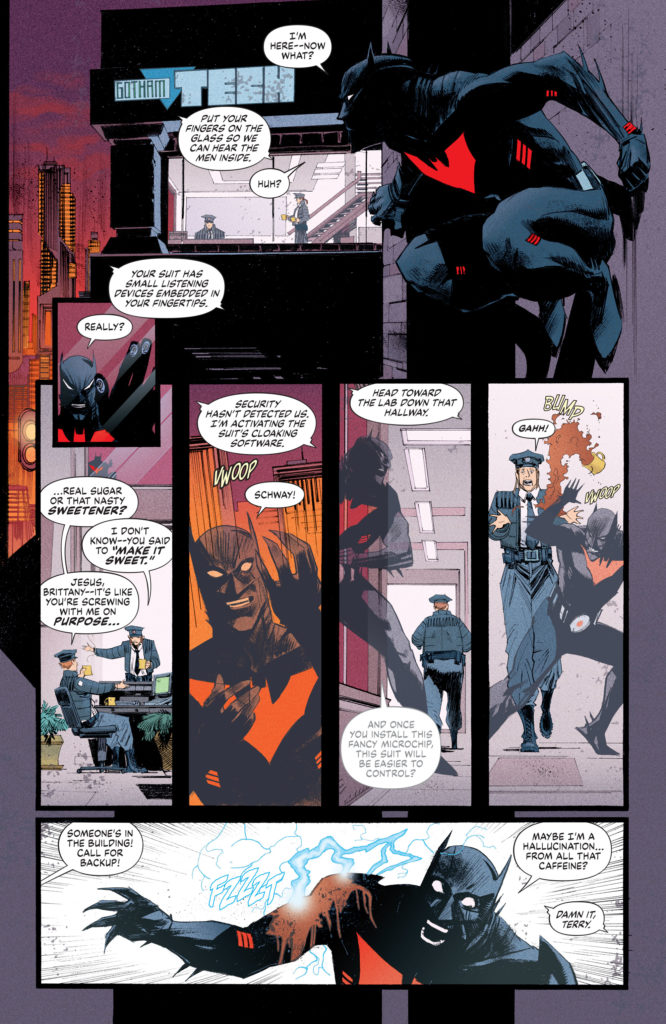 Derek Powers has sent Terry on another mission in the Beyond suit. A mission to implant a microchip that will get Powers more access to the city. At the same time, Bruce continues to deal with Jack being in his head as well as his feelings for Harley who made an interesting decision while Bruce was in prison. At the same time, Barbara recruits someone to go after Bruce and help him if he can.
The truth of Powers' relationship to Bruce Wayne is revealed as the man himself sends his new Batman Beyond to hunt down the former vigilante while Bruce begins the hunt to find Harley's missing daughter.
The Story: Murphy crafts a complicated, yet satisfying story in this issue. The interpersonal drama between the characters is the perfect vehicle to drive the story and its conflicts. I love the character dynamics of the story and how they conflict with each other. The Powers/Terry dynamic is interesting and seeing how the character is manipulated is great drama. At the same time, the Harley/Bruce/Jack dynamic continues to be engaging.
The Art: Murphy delivers some amazing visuals throughout the issue. The art style is beautiful and I continue to love how Murphy continues to make Bruce's literal shadow look like Batman and how that shadow continues to stalk his every move.