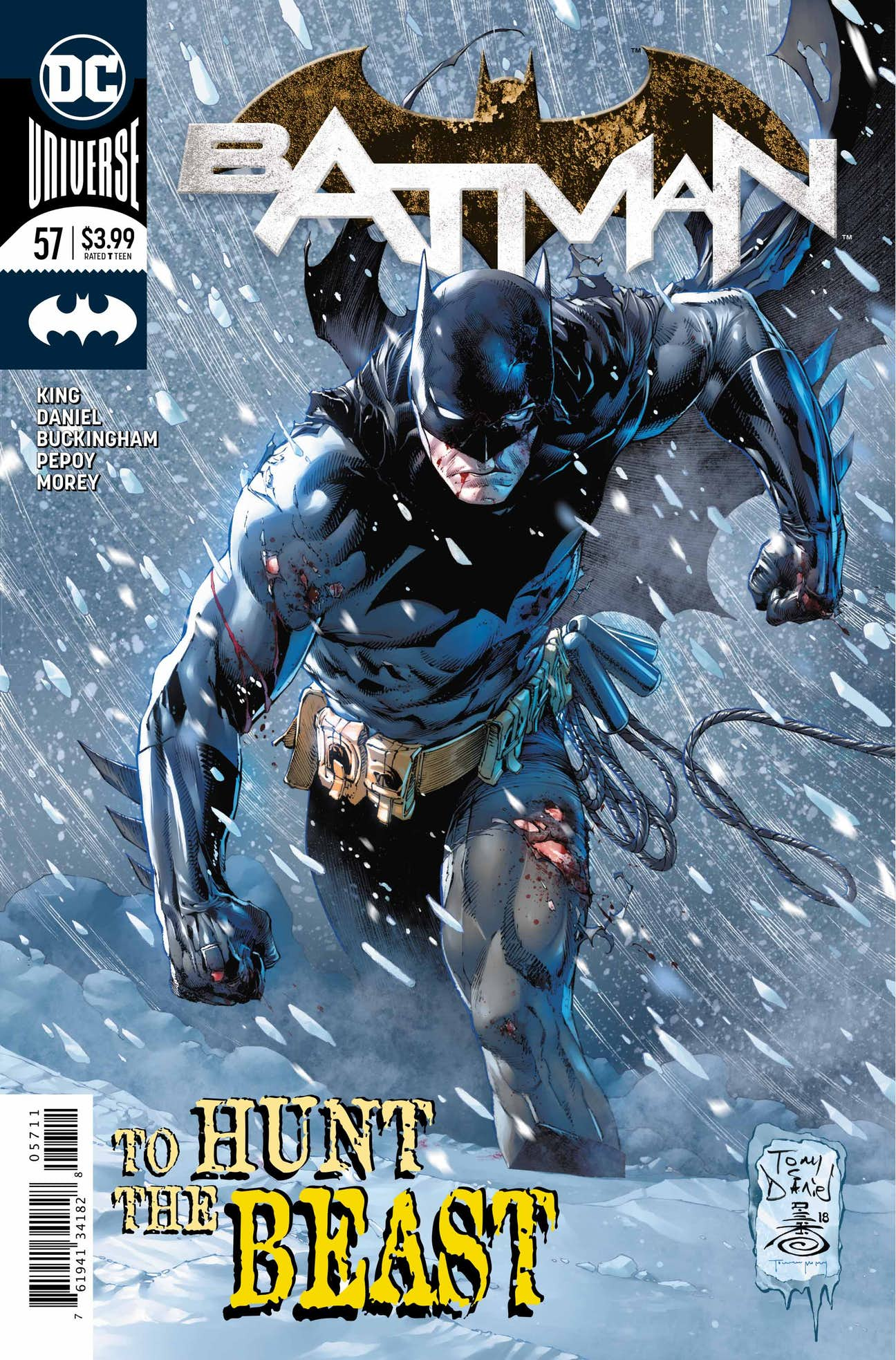 Batman #57
DC Comics
Written by Tom King
Art by Tony S Daniel
Additional Art by Mark Buckingham and Andrew Pepoy
Colors by Tomeu Morey
Letters by Clayton Cowles
In the conclusion to Beasts of Burden, KGBeast has just murdered his last connection on Earth, his father. As he stands over the body, Batman makes his way across the snow and ice to the secluded cabin. When the Dark Knight announces himself to his quarry, the battle begins. As the battle rages between the two men, a story is being told to a little boy by his father and the contrasts become clear when the story ends.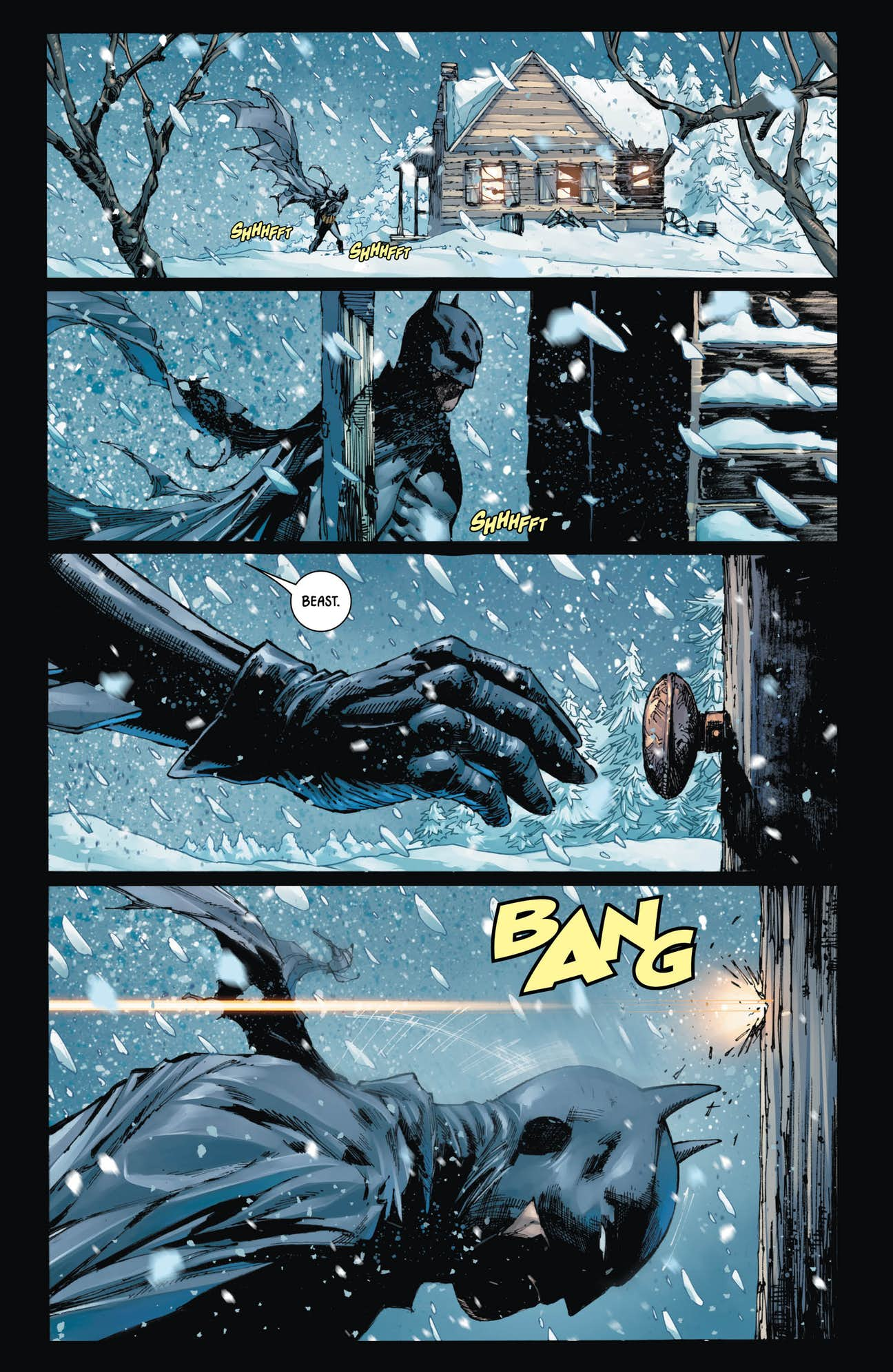 The fight between KGBeast and Batman is about stopping a criminal plan. There is no bringing the would be assassin to justice. There are no monologues and speeches. There is no reasoning or pumping for information. This is a brutal fight between two men across the ice for the sole purpose of retribution and vengeance. Both men fight with the intention that only will walk away at the end of it.
This issue is beautiful both in the narrative and the visuals. King has delivered a visceral issue that strips away all of the artifice of who these men are and pits man against man. I love the fact that King is so confident in how Daniel will tell the story visually that he can do away with the standard dialogue that would permeate a fight like this. Reducing the dialogue to grunts and utterances of pain adds to brutal nature of this encounter. I really liked this issue because it allowed the story to be told in a way that the reader was immersed in the moment. The final few panels of the fight put a great button on the conflict and re-establishes who Batman is.
Tony S Daniel's art is gorgeous. I loved every panel and camera angle in this issue. There are shots of Batman in the snow that make it seem like a living shadow is moving across the snow. Daniel adds some great details in the close ups and those moments flow perfectly with the action.