Basketful of Heads #7
DC Comics/ DC Black Label
Written by Joe Hill
Art by Leomacs
Colors by Dave Stewart
Letters by Deron Bennett
The Rundown: June Branch will discover that there are secrets worth killing for and betrayals that call for justice.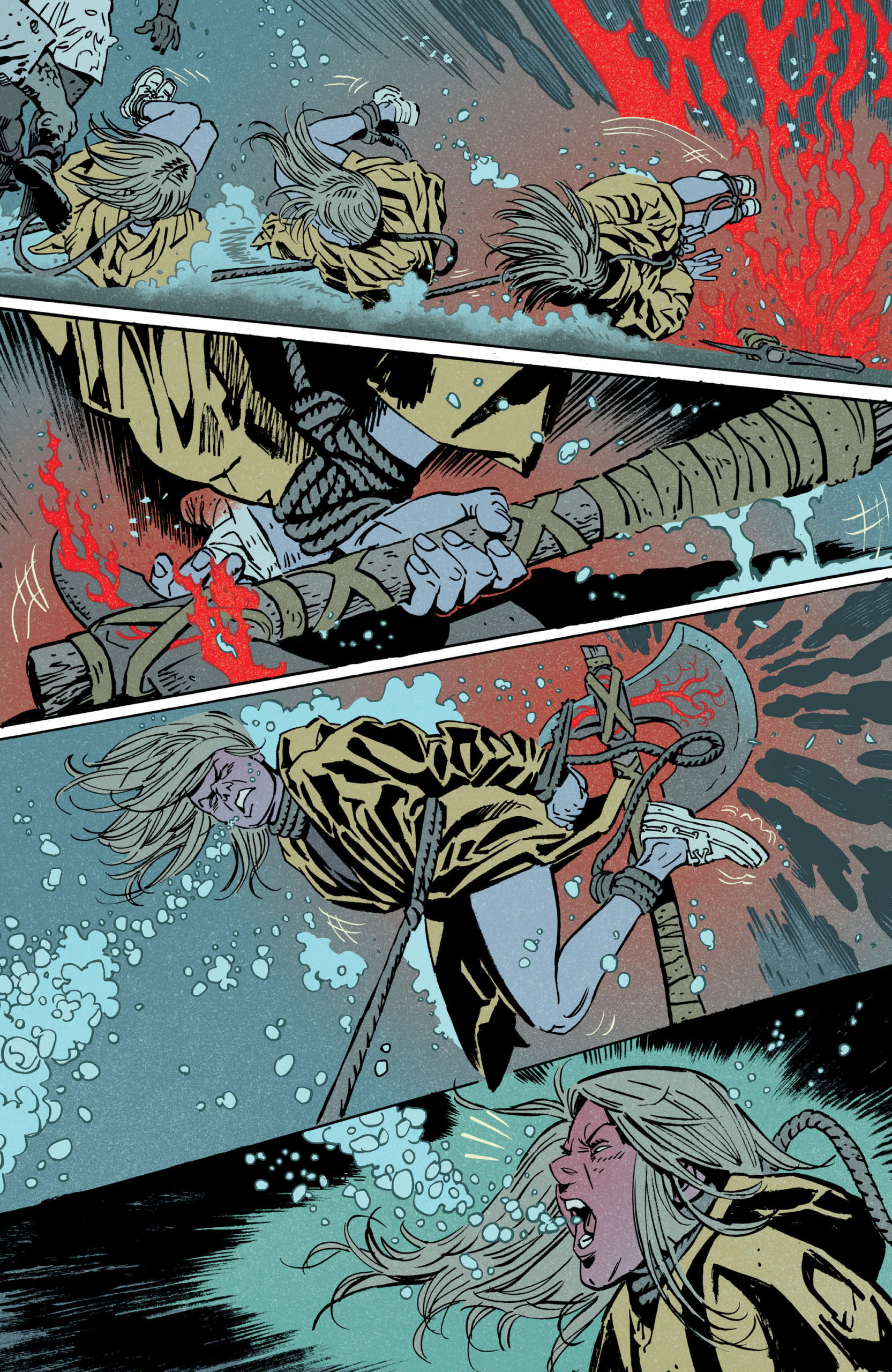 Bound and tied to an anchor, June Branch is tossed off the Sheriff's boat and left for dead as she sinks to the bottom of the bay. Fortunately for the young woman, the mysterious axe that has kept her alive this whole time is within reach and she uses it to not only escape, but to begin her final, bloody search for the truth.
Determined to look before she leaps, June sneaks aboard the Sheriff's ship and listens as he and her boyfriend Liam discuss the fate of the young woman who killed herself and the money she was carrying. She learns the history of the weapon she wields as well before taking her revenge against the man at the center of the conspiracy. IN the aftermath, she will discover that the man she's been trying to rescue is not without blood on his own hands and June will have to make one final, fateful choice.
The Story: Joe Hill brings this story to a satisfying and entertaining conclusion. The plot builds from intense moment to intense moment and June's actions are both savvy and satisfying in their execution. Hill shows an evolution in the character in this issue and that evolution is built on everything she's experienced throughout the series. All of her actions are engaging to the reader and I love both twists presented at the end of this issue.
The Art: Leomacs brings some beautiful, visceral energy to the art. The art brilliantly plays up the tension of the story and there are so many great panels throughout that depict the emotion of scenes without the need of dialogue.