Basilisk #9
Boom! Studios
Written by Cullen Bunn
Art by Jonas Scharf
Colors by Alex Guimaraes
Letters by Ed Dukeshire
The Rundown: A truth that will end a partnership is revealed as another member of the Chimera returns home.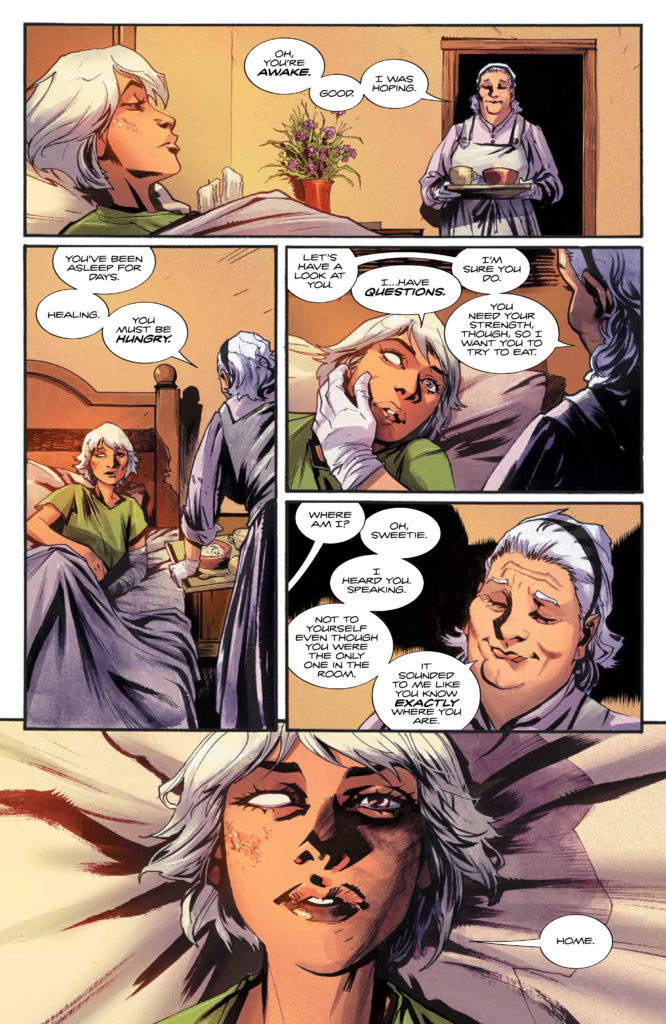 A dangerous truth is revealed about the Chimera. One that will change everything about their nature and their purpose. At the same time, Vanessa awakens to discover that she has been returned home. A prospect she finds difficult considering who she is surrounded by.
At the same time, Regan sits outside a local hospital as Hannah recuperates inside. As Hannah deals with her injuries and the memories of her violent past, Regan reveals the truth of what happened to Hannah's daughter and the part she played in it. A revelation that will turn violent and possibly push Regan right into Barrett's hands.
The Story: Bunn begins a new arc for these characters and makes some stunning reveals within the first few pages that change everything about the story and the chimera. The story also does a great job of bringing the truth out between Regan and Hannah in a way that feels organic as we learn more about Hannah including some of her own secrets.
The Art: Scharf delivers some beautiful art in the issue and I love the visual contrast between Vanessa and Hannah's stories.