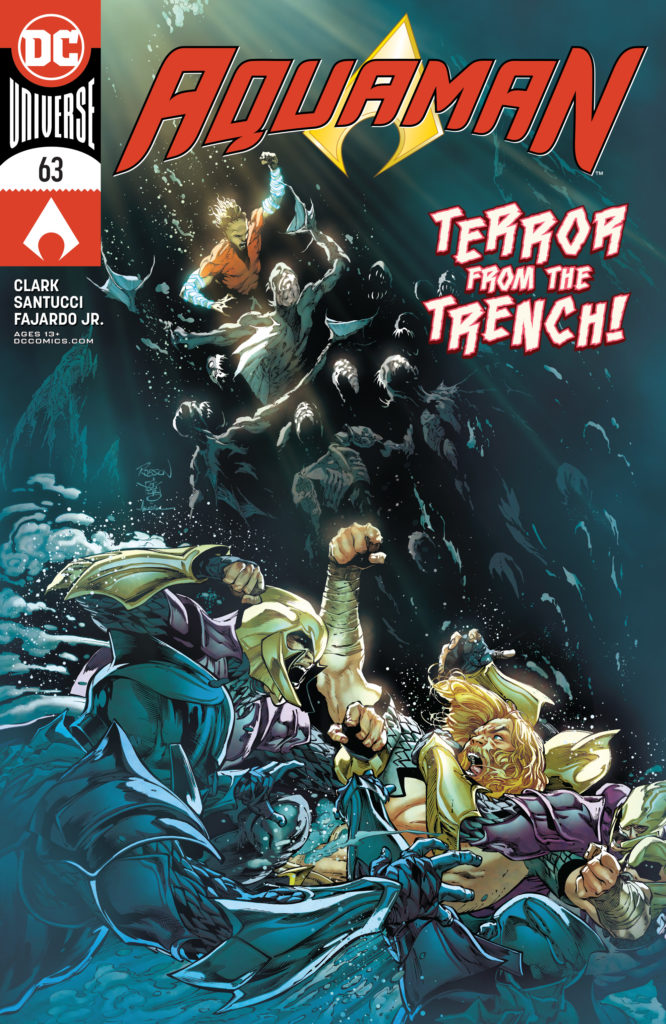 Aquaman #63
DC Comics
Written by Jordan Clark
Art by Marco Santucci
Colors by Romulo Fajardo Jr
Letter by Clayton Cowles
The Rundown: Jackson must face the terror of the Trench if he is going to protect Xebel.
While the chaos of the former royal wedding ceremony continues in Atlantis, Xebel prepares for an attack by the creatures of the Trench. Jackson finds himself on the front lines when his new friend Ha'Wea reveals Jackson's aquakinetic powers. While the AI of his grandfather encourages Jackson to escape and leave the people of Xebel to their fate, there is something different about this Trench attack.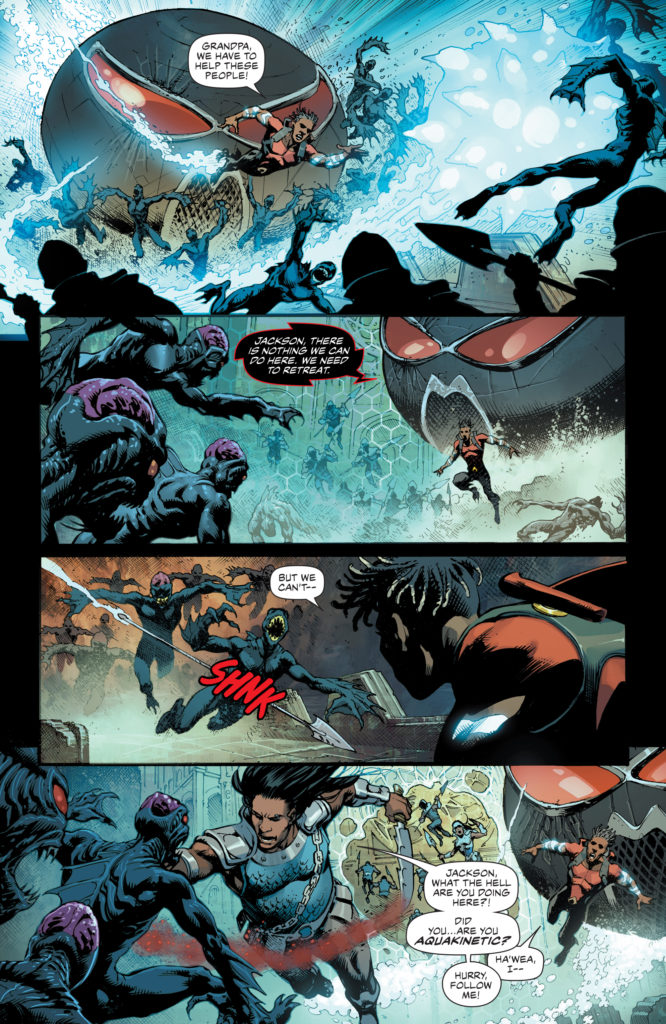 Jackson makes the decision to fight alongside the forces of Xebel and the battle becomes harder than they imagined. It will take the combined powers of Jackson and his grandfather to turn the tide and Jackson decides to confront Black Manta directly.
The Story: This is a good, Jackson centered story. Jordan Clark gives the character more depth (no pun intended) and a character arc that is worth exploring, especially his tenuous relationships between he and his father and the resurrected personality of his grandfather. The Jackson/AI interactions are really well done. As interesting as the character growth for Jackson has been, the Atlantis storyline is more compelling and deserves to be resolved.
The Art: Marco Santucci does great work with the art. There are some beautiful details throughout and the action looks fantastic. The architecture of Xebel really stand out.