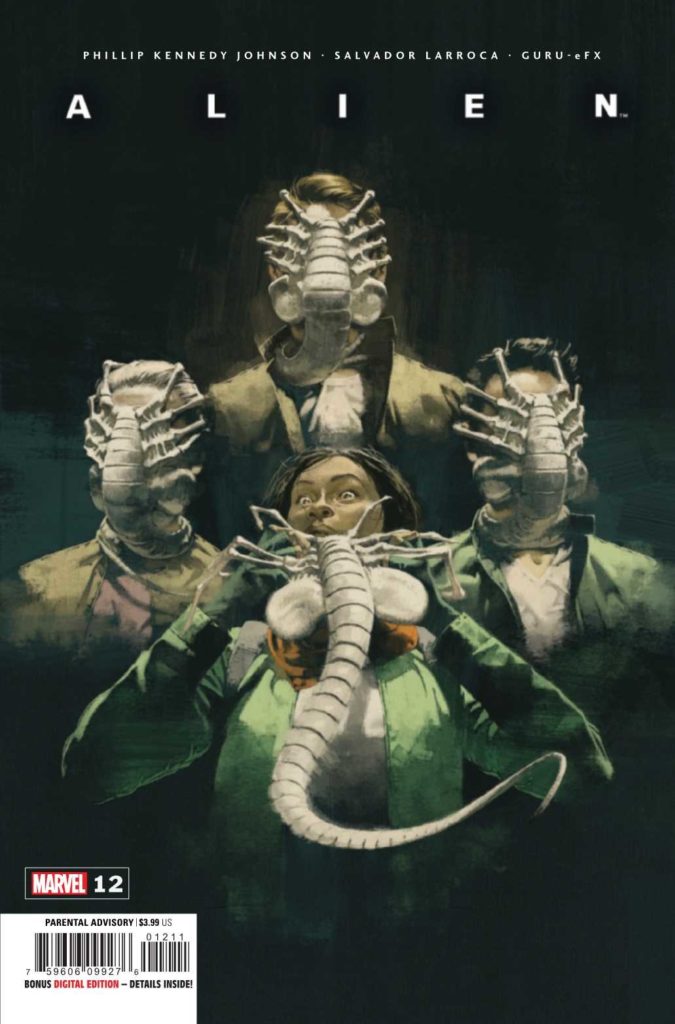 Alien #12
Marvel Comics
Written by Phillip Kennedy Johnson
Art by Salvador Larroca
Colors by GURU-eFX
Letters by Clayton Cowles
The Rundown: Jane and the others attempt to flee a nest of aliens as another threat touches down on the planet.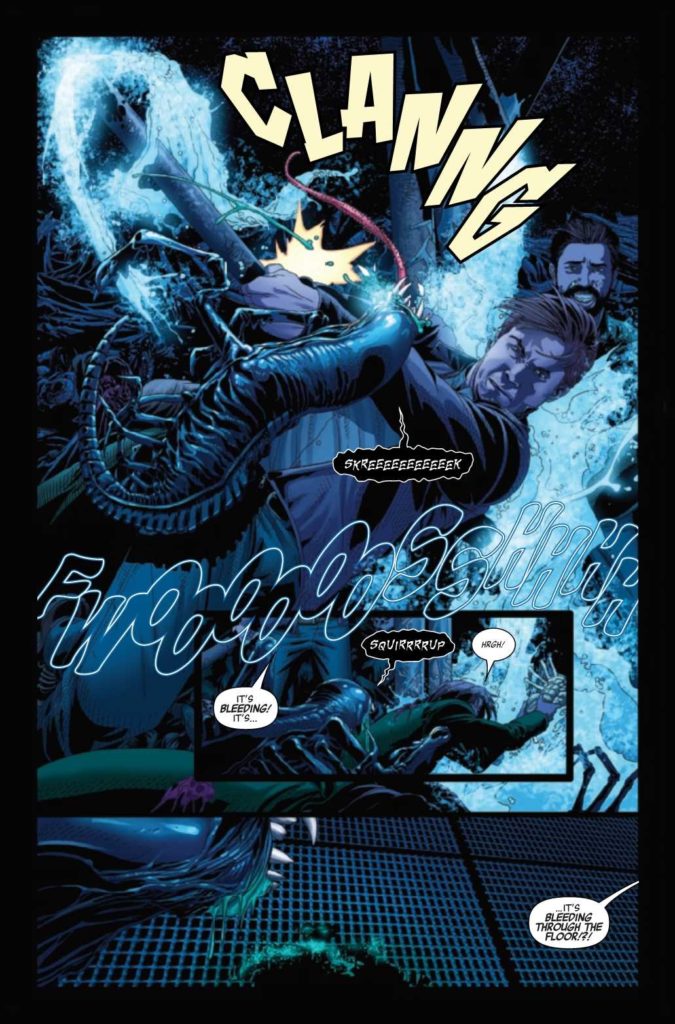 Jane discovers that what she believed to be her biggest liability might be her greatest strength as the facehuggers and aliens in the chamber she and her friends are locked in continue to ignore her because of her disease. This gives her a tactical advantage that she uses to free them all as the military arrives to collect their bodies for testing.
What they soon discover is that Jane and her friends are craftier than they thought as the facility begins to be overrun with aliens and Jane and company manage to steal a military transport to escape off world. Unfortunately, their escape does not go unnoticed and their problems could just be beginning.
The Story: Phillip Kennedy Johnson delivers great action, intrigue and tension throughout the issue. The pacing of the story is great and the twists and turns of the plot are creative and engaging. I like the progression of the story as well as the growth in the characters and look forward to seeing where the story goes next.
The Art: Larroca delivers some visually scary and thrilling moments throughout the issue. The story brilliantly utilizes light and shadow to convey the mood of the moment.