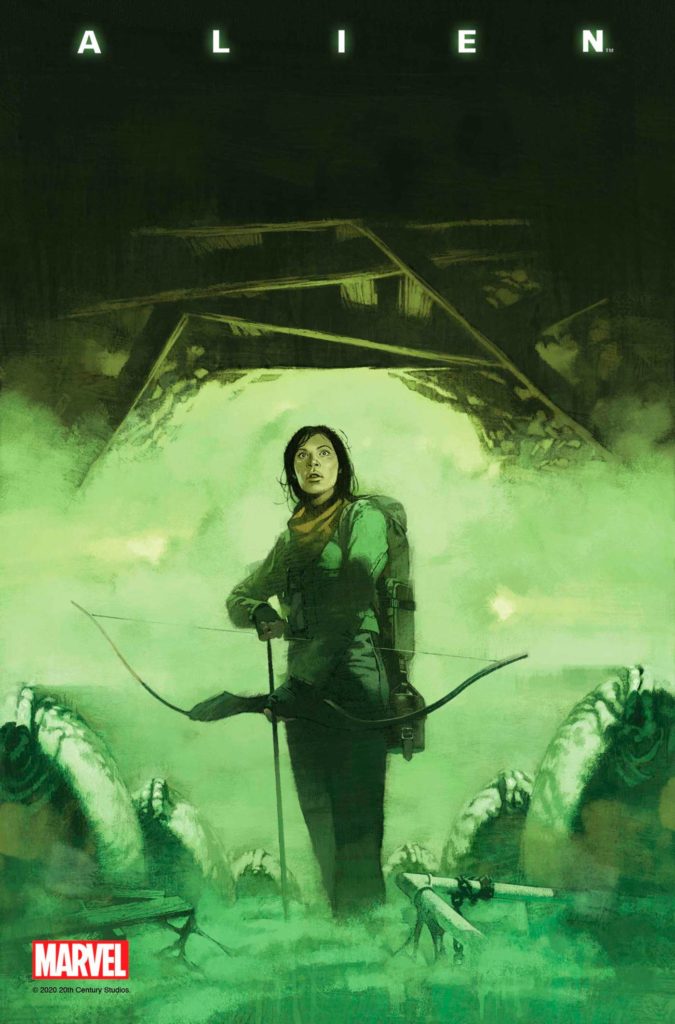 Alien #10
Marvel Comics
Written by Phillip Kennedy Johnson
Art by Salvador Larroca
Colors by GURU-eFX
Letters by Clayton Cowles
The Rundown: An escape from the alien threat will expose the survivors to a terrifying new one.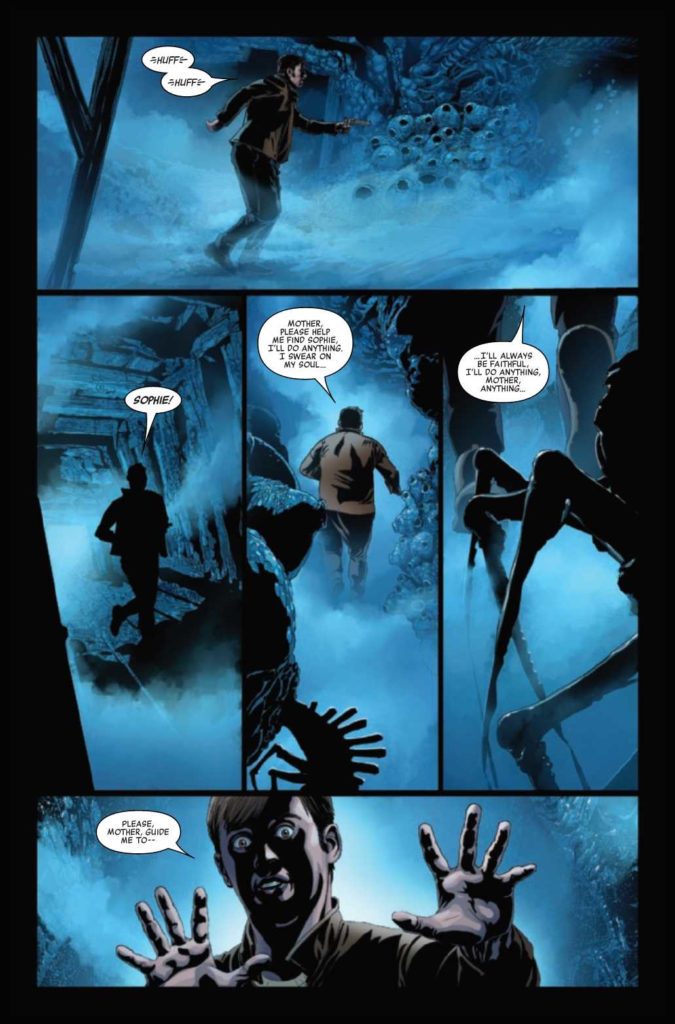 The survivors of the settlement attack take to the woods to find a path to another station and possible safety. As they make their way through dangerous growth, they don't know that they are being hunted. Jane separates from the group to get answers from what's left of the synth that they use to know as Ambrose. After reaching the base, they discover another scene of horror awaiting them.
As the make their way into the base, Jane and the others find nothing but horror inside. As others question everything including their faith and the company that sent them, Jane wants to move everyone into the nearby caves. When they discover a means of escape, one of their number decides to take it on himself to search for his lost love. A search that will bring him into the heart of an alien nest and in the presence of a new and dangerous hybrid.
The Story: Johnson crafts a thrilling, scary and emotional story in this issue. The story has great characters, tension, thrills and scares. The dialogue is fantastic and the tension on every page is compelling. The story builds to some great moments that feel natural and organic before dropping the reader into a truly scary situation.
The Art: Larroca delivers some fantastic art in the issue. The visuals scares are amazing and the end of the issue has some truly great visual horrors in it.