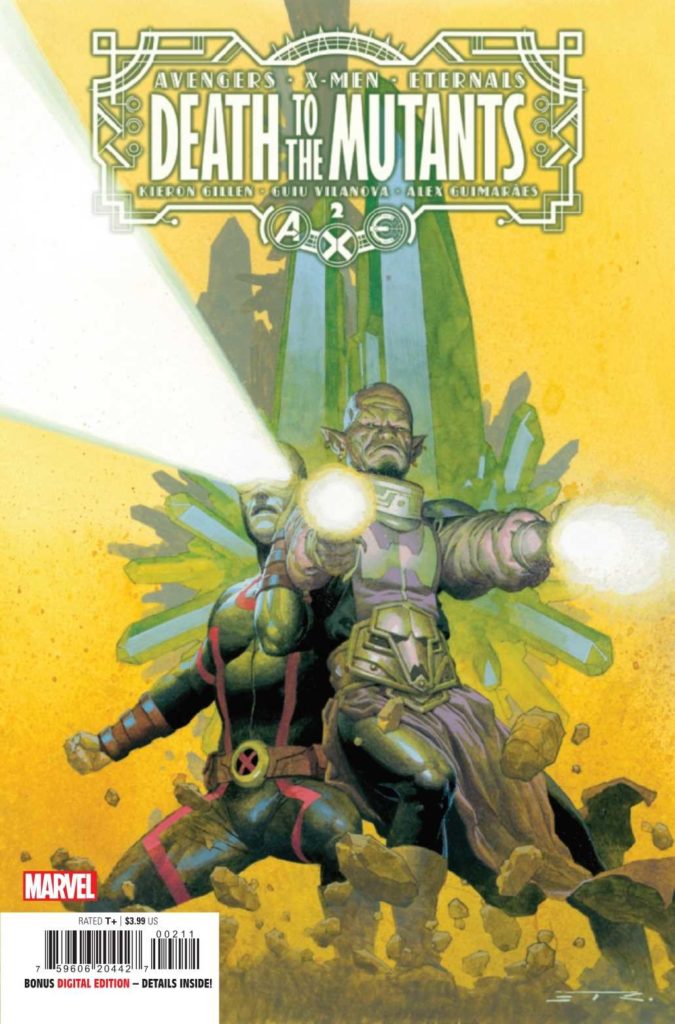 A.X.E.: Death to the Mutants #2
Marvel Comics
Written by Kieron Gillen
Art by Guiu Vilanova
Colors by Alex Guimaraes
Letters by Travis Lanham
The Rundown: As the mutants continue to work to stop the judgment of a new god, Eternals work on a plan of their own.
The Eternals continue their attack on Krakoa and the X-Men find themselves receiving some unexpected help from the Deviants in their fight. Help that will require the Deviant leader Kro to do something unexpected to turn the fight in their favor. At the same time, Ikaris confronts the new Celestial and demands that the Eternals be ended. A move that will result in some of the Eternals being judged while others are not.
Elsewhere, other Eternals are being judged as well and while Druig is nervous, Uranus seems unconcerned. Sersei leads a small group into the Eternals prison to retrieve someone who might have a chance of helping end the judgment to come and a human with no connection to the conflict will find herself being judged.
The Story: Gillen crafts an entertaining story filled with great character moments and dialogue. The story does a great job of filling in the holes of the bigger A.X.E. Judgment Day story and explains the interesting dynamic between the Deviants and the Mutants. I like how the story is framed with human characters outside of the conflict and I like seeing how they connect to them within that framing.
The Art: Vilanova delivers some dynamic art throughout the issue. The visuals are thrilling and filled with great action.