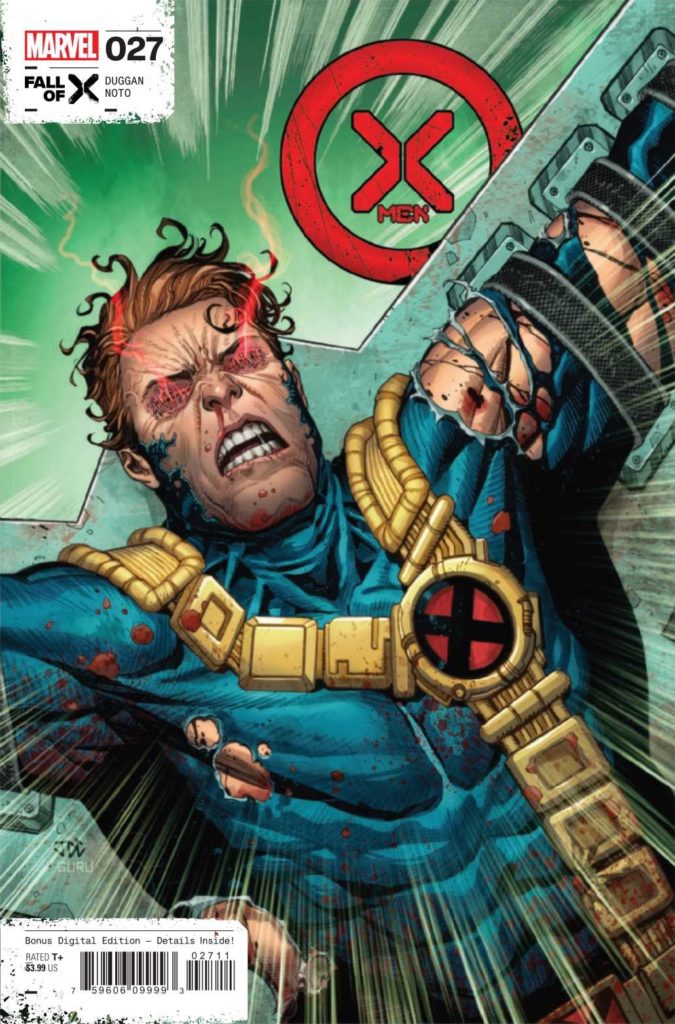 X-Men #27
Marvel Comics
Written by Gerry Duggan
Art by Phil Noto
Colors by Phil Noto
Letters by Clayton Cowles
The Rundown: Kitty infiltrates an Orchis base while the rest of the team seeks out Reed Richards.
Kitty Pryde dons her Shadowkat persona again to break into the Orchis base holding Cyclops. Her mission is to discover who has been taken and what else the mutant hunting organization has. After discovering what happened to Juggernaut and Scott, she realizes a jailbreak will be too risky.
In the aftermath, Synch and the others pay a visit to the Fantastic Four in order to determine what Xavier and Magneto removed from Reed's mind. A trip that will lead to a tense standoff.
The Story: Duggan crafts an interesting story in this issue, but it doesn't really move beyond that. Kitty's infiltration of the Orchis base was the only sequence that really landed with me. Everything with Rasputin and the Fantastic Four felt unnecessary and overblown. There were some comedic elements that worked with her and Ben, but everything else felt like something that could have been handled without the unneeded drama. The teaser at the end with Sinister and Firestorm is interesting though and I look forward to seeing what happens with it.
The Art: Noto delivers some great art in the scene with the focus on the characters. The story didn't have a lot of action to it so most of the visuals consisted of characters talking to each other.