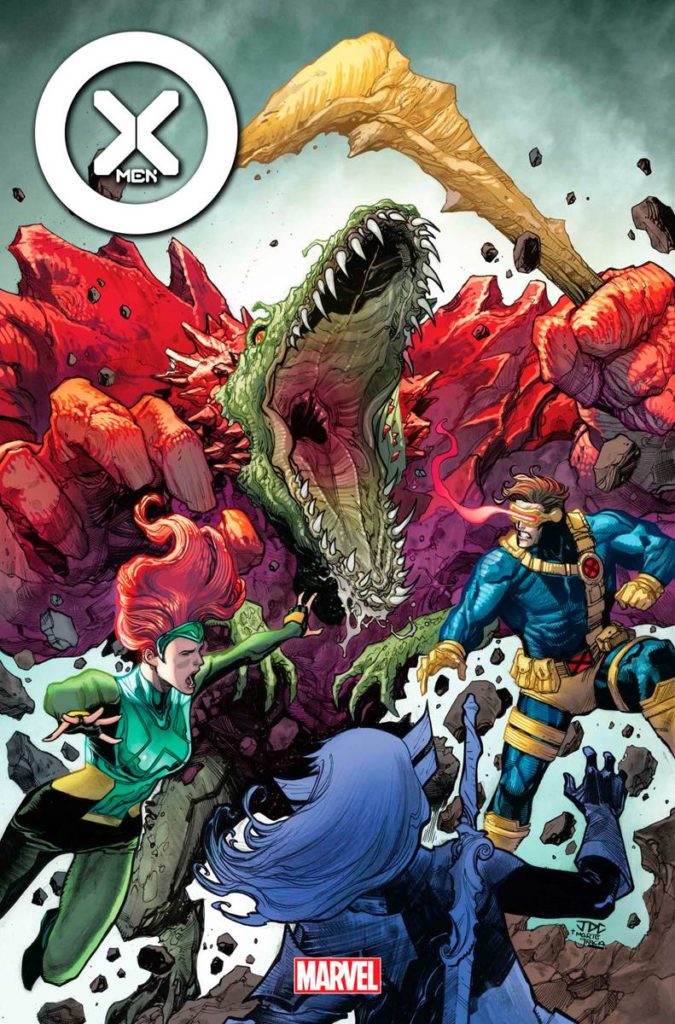 X-Men #24
Marvel Comics
Written by Gerry Duggan
Art by Joshua Cassara
Colors by Frank Martin
Letters by Clayton Cowles
The Rundown: As the mutants prepare for the Hellfire Gala, the threats against them get more serious.
The day before the Hellfire Gala will find young Cable attempting to stop the slaughter he sees on the horizon. Unfortunately, he will be too late after being captured by Moira, Nimrod and Orchis. At the same time, the X-Men travel to Gamesworld to stop a rampaging beast stealing everything in sight.
As Scott and Jean discuss their future with the team, Rogue meets with Destiny and is tasked with keeping something huge from her friends and family. Sunfire decides to return to Otherworld to retrieve a friend, but his trip might end up costing him everything.
The Story: I like the ominous tone Duggan is bringing to this story before the Hellfire Gala. As much as I am looking forward to seeing what happens next for the mutants, the threats against them continue to be compelling and entertaining. I love the interpersonal conflict within the story and Rogue's dilemma as well. There is some great drama being created and it makes me excited to see what happens next.
The Art: Cassara delivers some beautifully detailed and visually engaging art throughout the issue. I love the representation of other worlds and how they feel unique and intriguing.