X-Men #2
Marvel Comics
Written by Jonathan Hickman
Art by Leinil Francis Yu
Inks by Gerry Alanguilan
Colors by Sunny Gho
Letters by Clayton Cowles
The Rundown: It's a Summer's family outing that will bring something new to the island of Krakoa.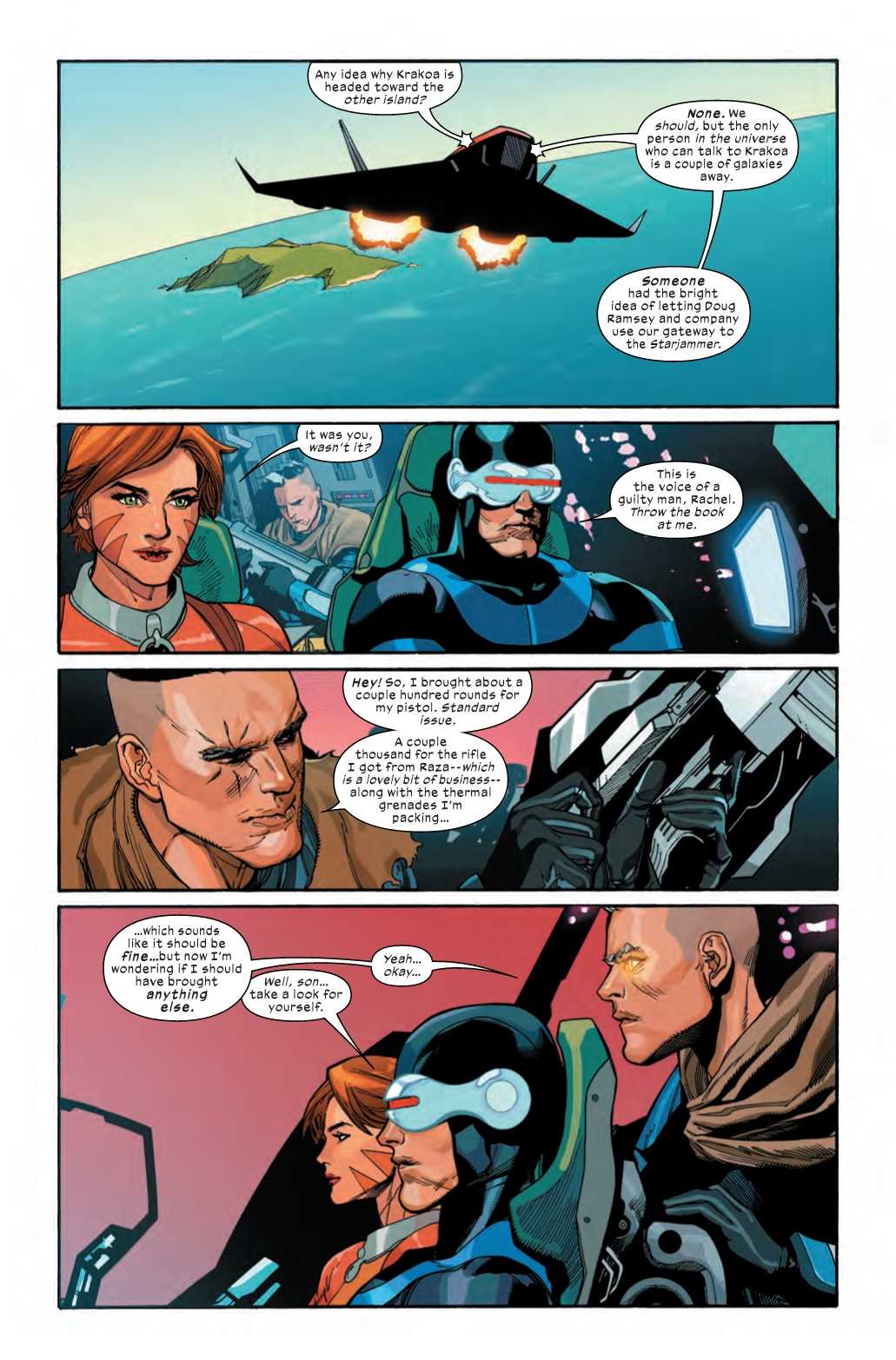 When news of another island in the area hits and Krakoa moves to intercept, Cyclops decides that investigating the potential threat is a family affair. He decides to enlist Cable and Prestige on the mission and they head to the unknown island with hours to spare.
On the island itself, the Summers' discover not only new and dangerous creatures, but another entity as well. One who has traveled a great distance to reunite with Krakoa. One who is both curious and dangerous. What makes this entity even more mysterious is its connection to one of Krakoa's oldest residents.
The Story: With a brilliant mix of humor and atmosphere, Jonathan Hickman continues to weave a new and exciting world for the X-Men. The dialogue is fantastic, especially the banter between Scott and his kids. There is an easy rapport that has been rare to capture in the X-Books up until recently. I was impressed by how this story is told and how Hickman is creating new and interesting threats and antagonists for the mutants. I can't wait to see where this story goes and what other mysteries await.
The Art: Leinil Francis Yu's art is always detailed, beautiful and full of energy. The characters look amazing, the backgrounds are rich and filled with eye-catching details and the action is fantastically rendered.